When you move to Australia, most of us have no idea what to expect. I certainly didn't! Don't worry; I know exactly how hard it is to move to Australia, and I am here to help! And don't worry, this is not an article about why not to move to Australia.
Sure we have seen the pictures, and our friends have told us, "hereeeeee, it's grand, don't worry about it," but we certainly don't feel like that when we board the plane. This article is based on my experience coming on an Australia working holiday visa. So you may agree or disagree with some of the points. I am sure that this will give you some insight into what it is like when you first move to Australia.
Let's get to it. By the way, I have a free moving to Australia email list where I send new job updates, exclusive deals and the latest visa news! It takes two secs to subscribe. You can subscribe here.
I also recently published this moving to Australia checklist, which you can read here.
1) You run out of money😱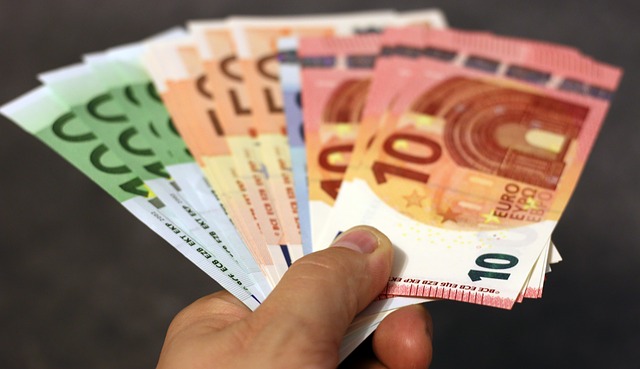 Haha, please don't freak out; this happens to many of us. No matter how much you save and how much your budget is, the money seems to disappear.
You are meeting up with your friends, extending accommodation, visits to the crown casino, pints, food, etc.
It all adds up; one thing to keep in mind is that the cost of everything will be a lot higher, and sure, you will likely be doing the maths in your head "so it's AU$16 that's only like a tenner! Woo", it doesn't help much. I am not saying you absolutely will go broke; plenty of factors affect this.
So what tips do you have for not going broke when you move to Australia!?
Firstly as I said above, don't stress if you can make a backup plan for worst-case scenarios.
Secondly, try at least a basic budget of how much you have and how much you will spend per day(this is really important!)
Lastly, make sure that whatever you do money-wise, you do not do bank-to-bank transfers; you will lose even more money on their crap exchange rate and high fees.
I highly recommend signing up for Revolut before you leave. I wish it had been there when I moved. It just makes exchanging and using money in Australia so much easier!
Or use a money transfer company like OFX or Currencyfair, which is up to 8x cheaper than banks and an Irish company. Sign up here for my exclusive ten free transfers, or read my money transfer guide.
Register with this link; you can also get free transfers for life with OFX! They give you a dedicated broker, the best for transfers over $5k.
2) Don't expect to walk into a job! 💼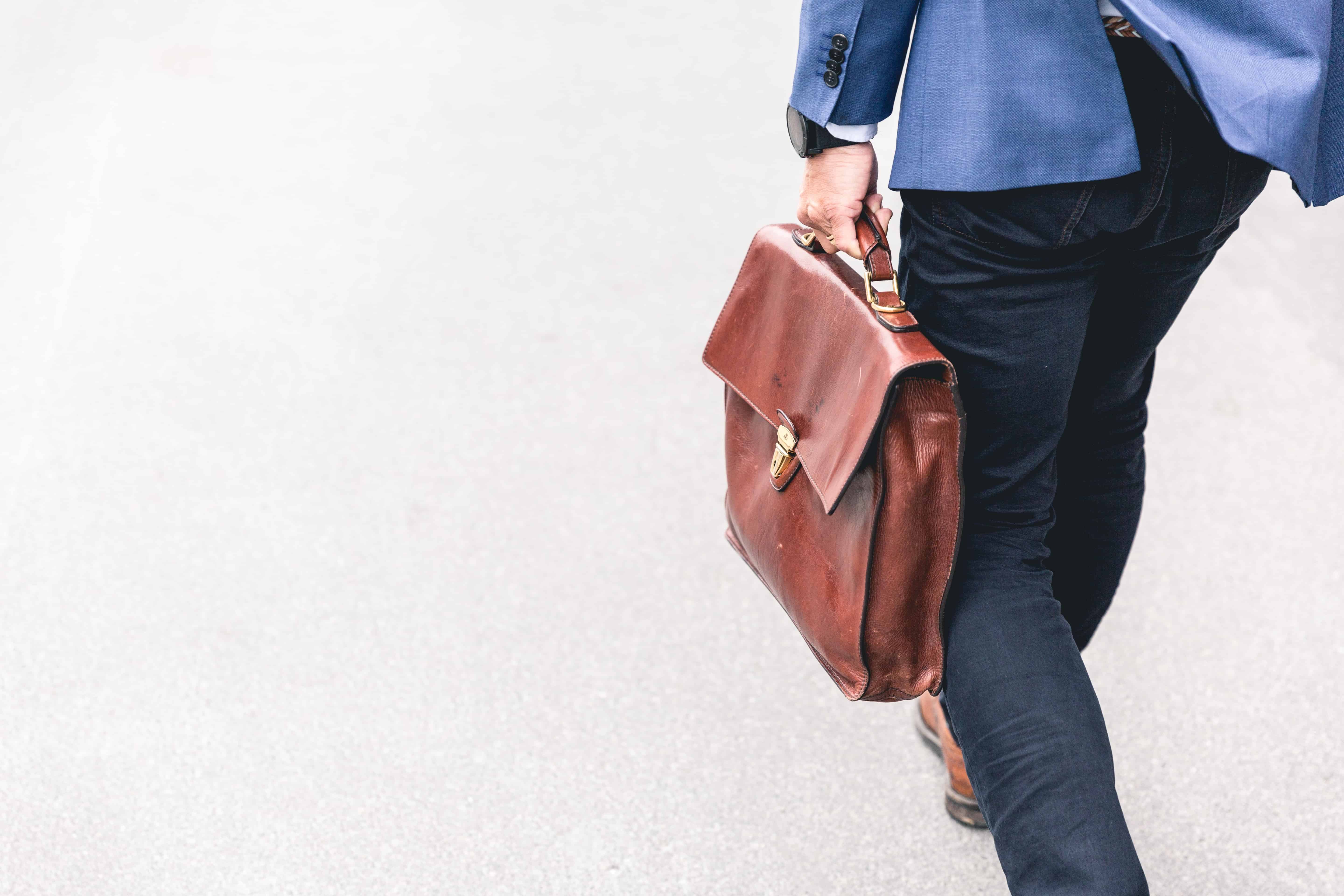 One of the major factors of my first point is how fast you can scoop up a job. When I first moved to Perth, I expected to walk into a job. I had just finished my degree in IT and expected to get snapped up faster than my bank account balance disappeared. But low and behold, if you didn't already know, a working holiday visa only allowed me to work for one employer for six months.
It doesn't matter if you move to Australia from the UK or if you move to Australia from the USA; the challenges will typically be the same.
Any IT company I applied to either said:
"You have no experience" <- well, duh, I just finished college?!
"You can only work for us for six months; we are looking for a more stable candidate."
So I gave up on the IT job and applied for sales jobs as I had some experience in them in the past.
Keep in mind this all took over five weeks! I wasted my first week catching up with all the lads that had moved over and the second and third looking for an IT job. Anyways long story short, I eventually got a sales job, and things worked out 👍
Be sure to check out my new job board, which is aimed at helping you guys find a job faster in Australia.
3) The timezone is fricken weird 🕒
When you first move to Australia, this one definitely catches many people off guard! Trying to keep in contact with friends and family back home will become a bit of a challenge. Either you will be out on the sesh, and they will be just waking up, or they will be having an evening cup of tea, and you will be just waking up.
For example, if you call home at 6 pm in Sydney, it will only be around 9 am in Ireland! Now don't get me wrong, this is not the end of the world, but it does make things a lot harder.
4) You realise who your real friends are back home❤️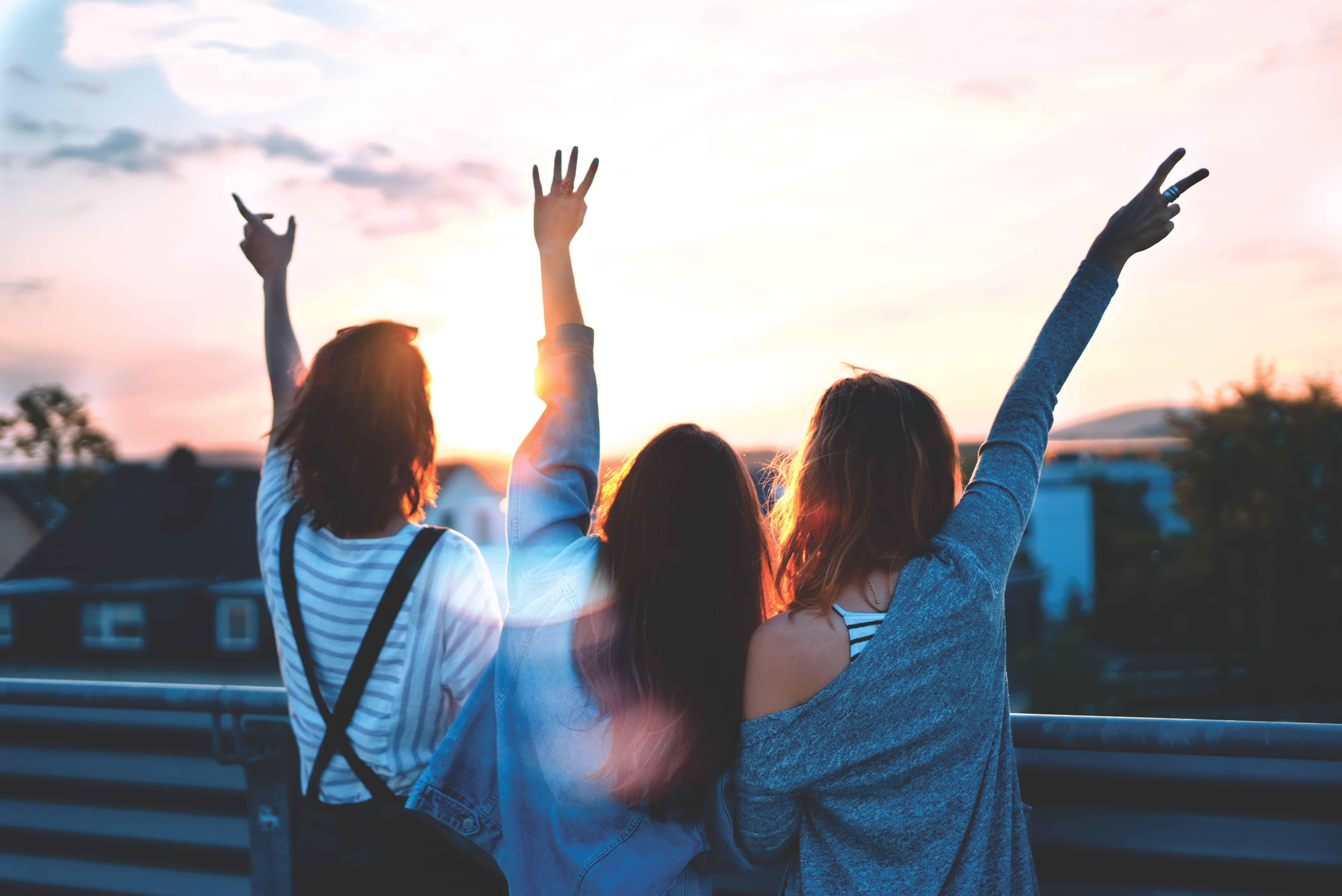 Ah, friends! This will be different for everyone, but in most cases, a few friends will stay in touch, and a few will disappear. It is just the way it goes. You might be thinking, "Nah, that's not true for me!" but trust me, it will happen.
You will have to move on with your new Australian life, and they will likely move on with their life in Ireland. But there will be a select few who stick with you, send you out bags of Tayto's and stay in touch. They are your true friends.
My advice: don't stress over this; what happens will happen.
5) It takes a good while to settle, and you will miss home

🤔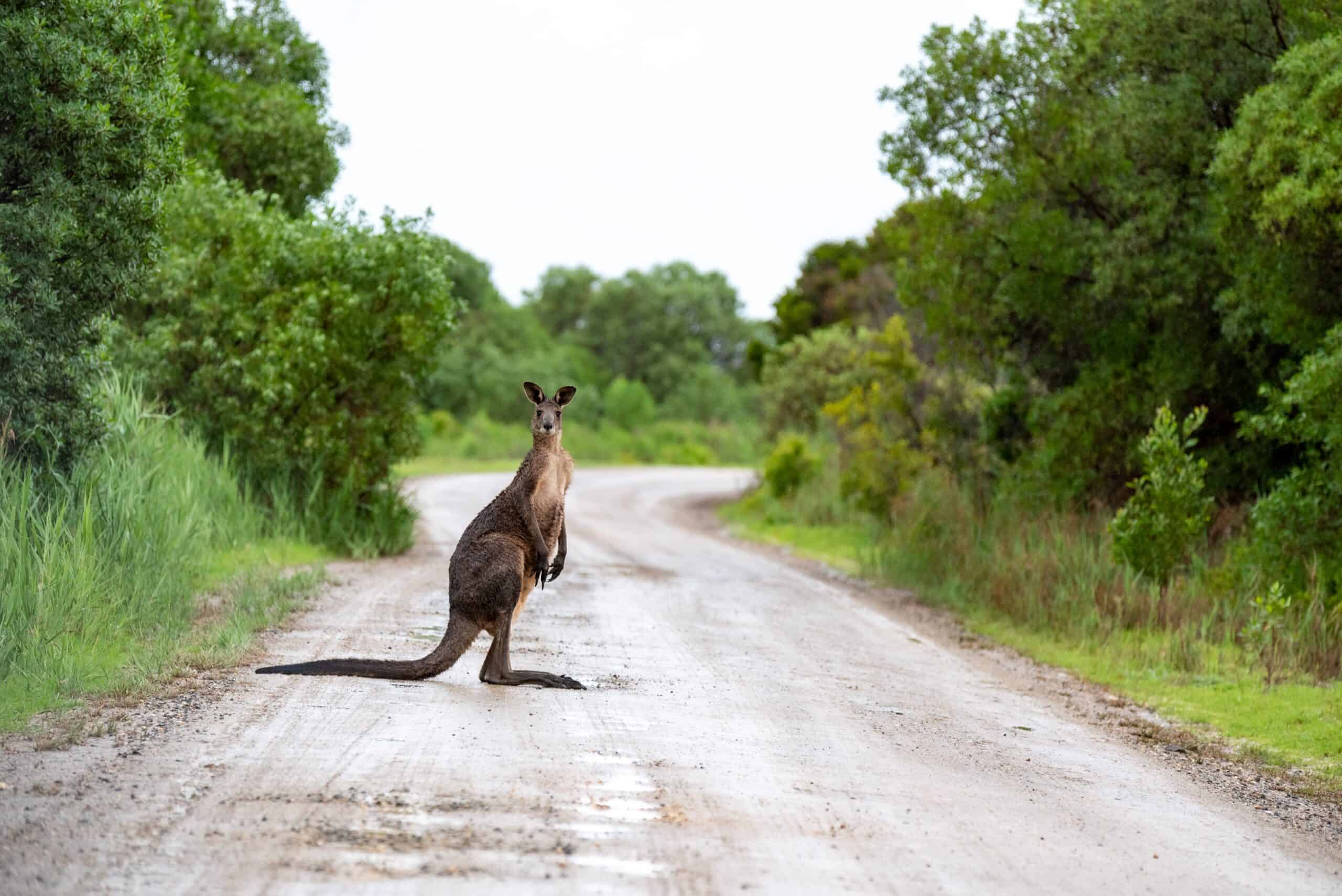 Now I will change the mood to a more positive one on the next point. Don't get me wrong, Australia is incredible, and the first 3 or 4 months will fly by. But occasions like birthdays, weddings and deaths(yes, sadly) will be a struggle to attend.
When I was living in Melbourne, one of my best friends who was struggling with cancer was given a week to live. So in distress and panic, I booked an emergency flight home, but sadly he passed away before I could make it back.
I was there for the funeral, which helped, but things like this make it hard living so far away from friends and family.
My advice: Wear suncream!
Be sure to get travel insurance before you leave Ireland. While we do have a lot of things covered by the Australian gov, many things are not covered! I highly recommend True Traveller. Great cover and allow for unlimited trips home!
You can also purchase it even if you are already travelling! Get a quote here; you won't regret it.
6) It is not all doom and gloom; Australia is incredible! 🌞🏄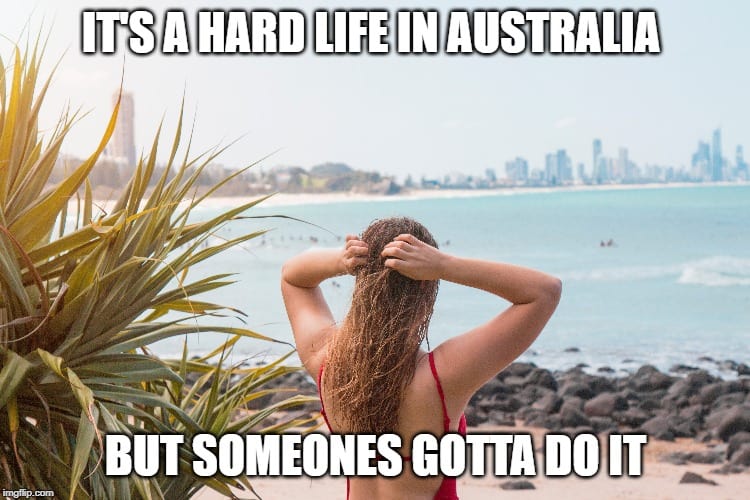 You might be saying, yikes can I move to Australia? Don't worry. I do not mean to paint a negative picture; I am just being honest about my experience, and yes the first five points had a pretty negative point of view. But now, let's talk about the positives! Not only did I make some incredible friends, but I also had some of the best times of my life and would not take it back for a second. Those experiences when I first landed led me to start this blog you are reading. Now it is my full-time job!
There are Irish communities in pretty much every corner of Australia! I created the majority of the Facebook groups for Irish people in Australia. You can find a complete list of them in this post.
The Irish Around Sydney and Irish Around Melbourne communities are some of the biggest.
My advice is to explore as much of Australia as you can! Many people tend to get tied down in one place and only take short trips. I found the best way was to work somewhere for 3 – 6 months, spend 1 – 2 months exploring, and ideally move to a new town.
In my case, I made this epic road trip from Perth to Melbourne and then, six months later, drove from Sydney to Darwin. It was one of the most memorable things I have ever done.
My advice is to earn money + explore. You won't regret it.
7) Regional work 🦘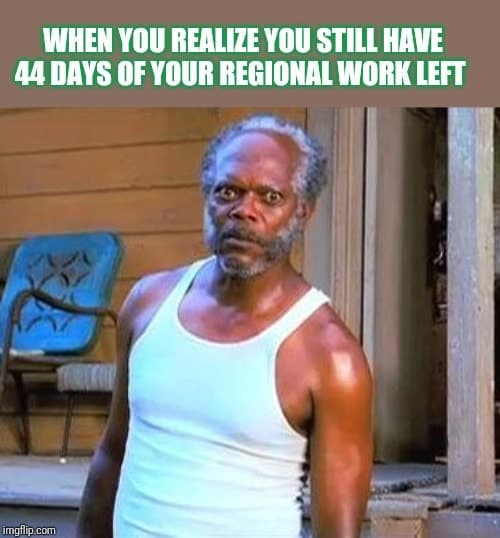 As I said, this article is based on a working holiday visa, and if you are lucky enough to come on a different visa, like a partner visa, you won't have to do this.
I have talked to many Irish people over the years about their regional work experience.
The feedback has gone one of two ways:
"Never again!! Barely made it out of there!?" * dramatisation
"Oh, ya loved it! Earned sooo much money and had such a great time!!"
I think I have given you far too much negativity to bore you with my story.
I wrote this regional work guide a while back, covering all you need to know. Just double-check everything as it is due for an update soon.
My advice is not to leave it until the last few months. There is nothing worse than being on a farm you despise and being forced to stay there because you only have a month left on your visa.
8) Brace yourself for picking up some Australian slang
I am not sure when or how it happened. I think it was my first trip back home to Ireland when I couldn't stop saying, "no worries". My friends were even more puzzled when I tried to convince them to buy this thing called Goon.
Then when I invited them out for a Sunday sesh, they replied with, "here you've changed ba" haha.
You will also notice just precisely how Irish you sound in Australia when you are the only Irish person in the group, haha.
It all comes with the move. Before you know it, you will be drinking tea that tastes nothing like home dunking Tim Tams and spreading vegemite on top of your avocados!
If you are puzzled by words like sausage sizzle, don't worry, it will become apparent soon. You can read about their meanings in this Australian slang post.
My advice: Don't buy Australian tea bags and start drinking long blacks or flat whites.
9) The money is epic! 💸
While the exchange rate back to the Euro is awful, living in Australia was a breath of fresh air.
No matter what job I worked in Ireland, I was always broke. Either not so broke or completely broke.
But throughout my various in Australia, I always had plenty of money. Don't get me wrong, the cost of living over here is undoubtedly higher, but the salaries more than cover it.
This was just my experience, but most people I know certainly did much better when they were living in Ireland. When the time comes I have some tips for your Australian Working Holiday Visa Tax Refund Guide
My advice: Don't spend it all! It can be so easy, so save for those epic trips around Australia! You will thank me later.
10) Coming home to Ireland is just as hard as when you move to Australia
Okay, this point is a bit of a catch 22 as the article is aimed at when you move to Australia.
But I wanted to make you aware of what is likely to happen when you decide to move home. Some of us plan to stay only two years in Australia and end up staying 10. Some leave after 2; it is just the way it goes.
One thing is for sure, the longer you are away from Ireland, the longer it takes to settle back in. A couple of years ago, I noticed many people saying there were no support groups or even advice for moving back to Ireland. So I created this incredible community for Irish expats returning to Ireland.
It now has over 20K+ members! It has helped thousands of Irish people return to Ireland, and I am glad I could help. In addition to that, I have published some helpful articles you can refer to later:
What to do when you are leaving Australia forever
19 thoughts for Irish expats returning to Ireland
Guide to claiming your super back, a guide to tax back
What to do when you are returning to Ireland – shipping, cars, tools etc.
The cheapest way to send a bag from Australia to Ireland
So are you ready to move to Australia?
First of all, I would like to thank you for reading this post, and I wish you all the best with your move to Australia. Don't forget to sign up for my moving to Australia email list here.
Secondly, moving to any country is not easy, so don't be hard on yourself. If you are feeling down or depressed, there are some great support communities you can talk to. Don't be afraid to reach out!! They are listed below.
While some of the above information is relative to my experiences, I hope yours is incredible and a positive life change.
Support groups for Irish in Australia:
Helplink.ie, Free online counselling service for Irish Abroad; read featured article here
Irish Australian Support Association of Qld Inc (IASAQ) – Sydney
Irish Australian Support Association of Queensland – Brisbane
Irish Australian Support And Research Bureau
Crosscare Migrant Project – Dublin
Mind How You Go – Aimed at supporting recent Irish emigrants to stay mentally healthy.
Helplink, an Irish based charity, provides a minimum of 6 free online counselling appointments for Irish people living abroad. The service is now also available for those who are returning to Ireland as well.
Appointments for returning Irish emigrants (within three months of return) are through self-referral to Helplink (www.helplink.ie) or through their referral partners.
Crosscare Migrant Project, Safe Home Ireland and the Irish Council for Prisoners Overseas.
Go to
www.helplink.ie
for more information and book an appointment, or ask your local Embassy, Consulate or Irish support service about us!
Safe travels, and best of luck with your move to Australia!