Leaving Australia the time comes for a lot of us.
Some sooner than we had hoped.
Either your visa runs out, or you have just had enough of Australia and want to go home.
While this post is aimed at returning to Ireland you can still apply the majority of information to other countries.
So what do you do when you leave Australia? Just jump on a plane?
Yes, by all means, you can just jump on board and fly home worry-free, but there are a few things to keep in mind which I have outlined in this article.
I also have several additional articles on superannuation, tax back and our Australian Facebook groups.
I have set up a Facebook group specifically for Irish people returning to Ireland here.
Close your Australian bank account before leaving Australia!
– A lot of people leave their Australian bank accounts open.
Of course, if you do have outstanding overdrafts and credit cards I can see why this is the last thing on your mind.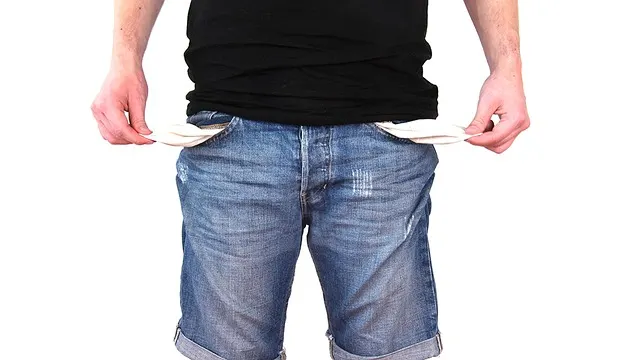 If you do keep it open just remember to think about fees, dormancy, change of address, online banking and the cost of using your card outside of Australia.
Those monthly bank fees might not seem like much now but one year later they can really add up.
So if you can close your bank account I recommend closing it.
A lot of people end up paying $100's of extra in charges.
When you do get to Ireland or the UK you can't just call the bank and close it.
You have to settle the balance even if there is 1 cent owed on it.
Additionally, most banks make you post a letter to them, with signatures and pay for postage, etc.
Basically making it as hard as possible to close it. Meaning more money for them and less for you.
We have had some small business owners who had business accounts and were only able to close their account by being in Australia.
If an account is not used, it is classed as dormant and closed. The length of time before an account is classed as dormant varies with different banks.
If you are transferring money before you leave Australia.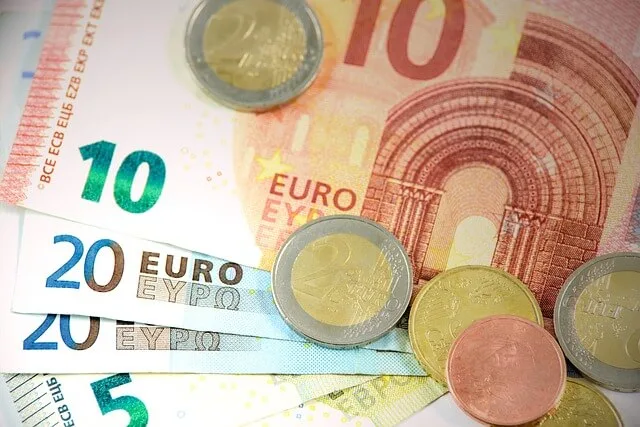 In the ideal world, you still have your Irish bank account open or can transfer the Australia funds to a family members account.
Bank of Ireland now has a dedicated team for setting up a bank account before returning home, as far as I know, they are the only bank in Ireland doing this right now.
For money transfers from Australia:
Please do not do bank to bank transfers they charge a fortune on fees and the services below are up to 8x cheaper than banks!
We recommend using any of the following money transfer services:
CurrencyFair – Sign up and get your first five transfers for free
HiFx(Just bought XE currency!)
Ozforex(now merged into OFX) Sign up with our link and get free transfers for life over $1000! Great for larger sums of money as you get a dedicated broker.
Or read my money transfer guide here.
You can also read my comparison of Currency vs Transferwise.
What if I still have money in my account but can't access it?
The length of time before an account is classed as dormant varies with different banks around 6 to 12 months is normal.
A dormancy fee is charged and the remaining balance transferred to a "lost monies account".
The bank must be contacted directly to find out how to retrieve this money.
If you do want to claim money back, it certainly isn't an easy process. But you can read the Gov website here
Another thing to do. This one is far more important. Depending on how long you have been in Australia you could be entitled to quite a lot of Superannuation and tax back.
We have an entire guide on claiming your super back, which is worth a read literally covers everything. Get ready to pay 65% to the government. 🙁
You can do it yourself through the Australian government website here or use a reputable tax back company such as TaxBack.com.
Claiming your tax back when leaving Australia:
When claiming tax back when you are leaving Australia, there are two problems.
Problem 1: If you claim your tax back before the tax year, i.e., July
If you return from Australia say in December and don't plan to return then the average time for a tax refund can be anywhere from 2-4 months(because it is "before the end of tax year").
Depends on a few factors, but let's just say it does take MUCH longer than if you were to wait until July and do it then.
Problem 2: Obtaining past employer PAYG summaries
If you are on a working holiday visa, you probably worked in a few jobs, and again if you do decide to leave in December for example, you will have to obtain each PAYG form from each employer(the joys of it).
Sounds easy, doesn't it? Except a lot of companies don't issue them until June or as late as possible.
Now depending on the type of employer and how efficient they are you might be waiting a while.
TaxBack.com have it as part of their tax back packages that they will get the PAYG form for you.
Between Tax + Super, you can get anywhere from $2500 – $5000+, so it's well worth applying for.
If you don't go through an agent and your bank account is still open then they could contact you to pay you directly into your Australian current account. Which is a lot easier than getting a check etc
Although tax back agencies do take a cut, it can be worth taking the hassle out of it.
Car Insurance, Travel Insurance + Flights when leaving Australia
Car Insurance:
So you get back to Ireland and decide to get a quote on your new car.
Only to get quoted €2000+ for third party insurance. It is a joke how these companies take advantage of Irish people returning home but for the time being, we have to suck it up.
There have been many discussions about it on my Facebook group for Irish people moving home. Join here.
One way around it is to go under someone else's insurance for one year then it does knock a bit off the premium. But if you were driving in Australia try and get a "no claims" or just evidence that you have been driving in Australia and insured.
This is mainly for Ireland when you do return after two years your old no claims bonus even if you had 5+ years becomes void if you haven't driven in Ireland for two years.
So this means when you do return and get a car and all that, you will have to pay full price for insurance!
If you have only had Rego, it doesn't cover you, unfortunately.
Travel Insurance when you are leaving Australia: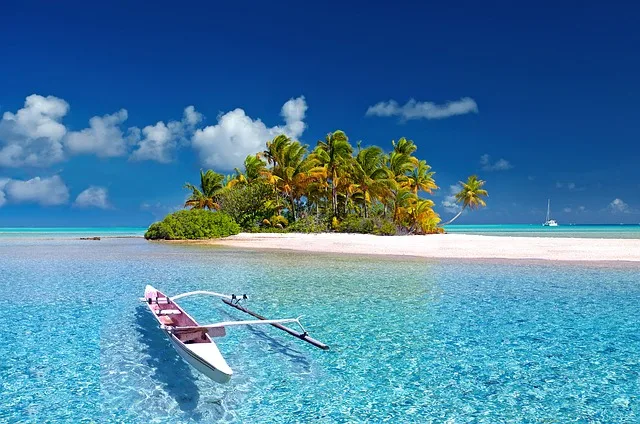 A lot of people head over to Thailand, Bali or random parts of Asia before heading home. Make sure you do get some travel insurance. We have 10% off with GoInsurance.
You can pick and choose what you want to include in your policy. Very handy.
Flights home when leaving Australia:
We now have great lay by flight options with Irish Around Oz and Student flights Randwick(you don't have to be a student to use them).
You just pay $99 deposit and you can secure your fare.
Just fill in this quote online and they will get back to you with a quote. We have used them since 2015 and they have helped 1000's of Irish people heading home with cheap flight deals.
You can email them directly at irisharoundoz@studentflights.com.au or give them a call in Sydney -> (02) 8374 9922.
Or just sign up for my flight deals email list and I send monthly flight prices direct to your inbox.
Alternatively just have a look on Skyscanner but keep in mind the price you see initially is rarely the same as the final price as they like to add charges along the way.
Should I ship everything when I am leaving Australia or sell it?
Depending on if you are here 1 – 5+ years you can accumulate so much stuff. It's crazy, it just happens.
There are three options when it comes to shipping from Australia to Ireland/UK.

Option 1: You have a

lot

of stuff

and could fill a few boxes or a container
Shipping via boat:
You move into an unfurnished place in Australia and spend $1000's over a few years on furniture, tvs and household items.
Sure you can sell it, but it can be just as easy to ship it.
A great option is a Move Cube with Seven Seas Worldwide.
They basically drop a container to your door and you fill it up. You can watch the video on this shipping article we published.
We also have a nice $25 off your entire shipment in the above links or get a quote here.
There are a few other shipping companies out there but Seven Seas Worldwide are one of the best and always give one of the most competitive rates, many of our readers have used them too.
You can also ship a few boxes with them. They deliver via sea so ideal if you are doing a bit of travelling first or in no rush to get everything.
Option 2: You start packing and realize I have about 70Kg's+ here!
Shipping via air:
It happens even after one year on a working holiday visa, you just acquire so much stuff. This happens to a LOT of people returning home.
Send My Bag is a great option, you just fill a bag/box with 30+ KG's and they come to collect it from your address.
They ship via air so it normally doesn't take any longer than a week. Handy if you have a lot of tools and don't want to pay the crazy extra baggage prices on most airlines.
We also have 5% off Send My Bag with this link.
Option 3: Just sell everything
A lot of people go for this option. It's up to you at the end of the day. Just keep in mind that unless you start selling early, you could end up doing a last minute sale and giving away everything away for half nothing.
On the plus side, you arrive in Ireland all fresh and ready to start again.
It's best to post for sale posts on one of our groups around Australia. There is a full list of our groups for Irish people living in Australia here.
What if I want to ship a car or a lot of tools home?
Palmer's relocation did a great guest post on this topic you can read all you need to know such as the cost of shipping a car home and import taxes. Read the shipping FAQ post here.
Shipping pets when you are leaving Australia
It is way too hard to leave a pet in Australia.
We recommend Dogtainers, they are highly recommended by PomsinOz. But make sure to do your research and use a reputable company.
They are Australia's biggest locally owned and operated pet transport network in Australia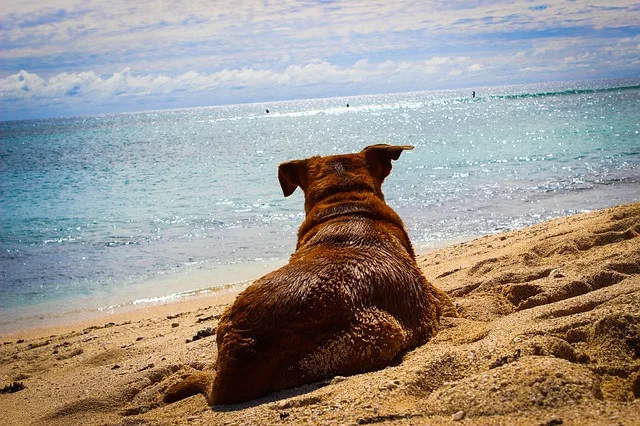 Final points for when you are leaving Australia
Returning home is and can be quite difficult. Depending on how long you have been away and where you live it can take a long time to get settled.
Although you will probably notice that a lot of things are still the same, you will feel a lot different.
All suggestions are guidelines based on feedback we have received from many Irish people moving back to Ireland.
For a full list of resources visit our resources page.
When you do leave don't forget about us!
Be sure to pin the image below to your Pinterest board or hit that share button it helps a lot.