So you are thinking about a working holiday visa in Australia?
Well, good news with our brand new website revamp we will be covering a lot of aspects related to moving to Australia and updating older articles.
This is an epic guest post from our friends at SunsetTravellers.com; they have some great content on Australia and Canada visas. They didn't get paid for this, just some great info about their time doing a working holiday visa in Australia for over two years.
*You will also notice on any services that Irish Around Oz have discounts with I will put it under each point like this one.*
They also have a brilliant moving to Australia ebook that covers everything you need to know before making the move! :
So let's begin: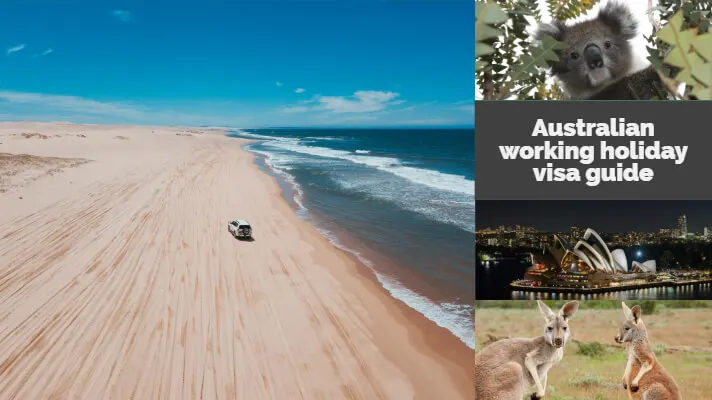 There is a lot of things to know about working holiday visa in Australia.
We spent an amazing two years in the land down under with many ups and downs.
Although the application process was super easy and we got visas to our email inboxes 24 hrs, we had no other preparation.
Little did we know what steps we need to take to make our Aussie experience easy and enjoyable.
We heard a lot about mining jobs where you get paid BIG $$$ and thought we easily get one.
After arriving in Perth, we realised life isn't as easy as people say.
We managed to get jobs eventually, settle in and do regional work, but there was a lot of mistakes and dramas in the process.
Therefore to help you avoid the mistakes we did, we put together this piece on15 things you need to know about WHV in Australia.
This list will guide you through a smooth transition into Aussie life.
1. Getting your Working Holiday Visa

Our Australian working holiday visa process was super easy. Moving from Ireland, the application process literally can take minutes answering a few questions over the phone.
We went with visa first, but you can easily fill in the details yourself on Australian government site.
Australian WHV allows you to work with one employer for a maximum of 6 months and at some stage in the first year, you have to complete 88 days of farm work(3 months) to be able to apply for a second-year visa.
If you are planning to head to Australia, we do recommend to go there springtime September-November. You will arrive just before the high season, and it will be easier to get set up as there aren't as many backpackers around.
The busiest times for backpackers/travellers alike are the summer months when everyone decides to move over.
We recommend starting with bigger cities such as Melbourne, Sydney etc.
Unless you have a job set up before arrival, it might be harder to find a job in small towns.
To give you an idea it took us a month to find a job in Perth and only a week in Melbourne.
2. What to bring and pack before you start your working holiday visa in Australia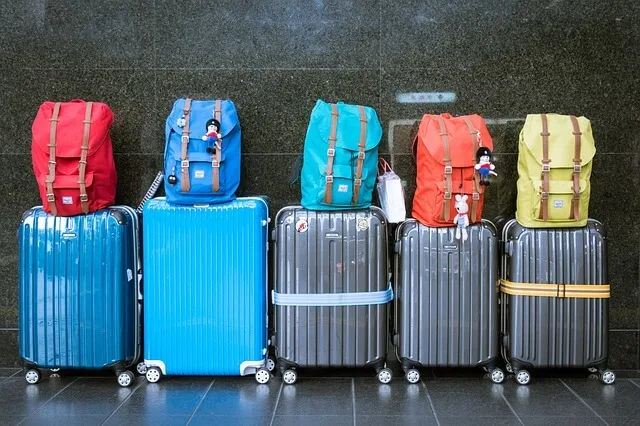 Depending on the season you are going the clothing selection will vary.
We highly recommend to travel light and do not overpack. You will end up buying clothes at some stage anyway, so it is that much simpler not to carry too much.
This is easier said than done but still one the biggest mistakes people make on a working holiday visa.
After packing into suitcases and backpacks several times, we now know that suitcases are the way to go. Unless you are going for a few months of travel around Oz first, then a backpack is your friend.
You will probably end up travelling a lot and visiting close by countries, so it just makes sense.
We did suitcases first but after a first trip back home returned with backpacks.
There are several handy travel gadgets that became very useful to us like a power bank, travel adapters etc.
Check out our article on travel gadgets to find out what we are taking on our trips.
If you feel like you need to take more belongings with you check out Send My Bag(5% off with our link).
3. Know how much money you will need when moving to Australia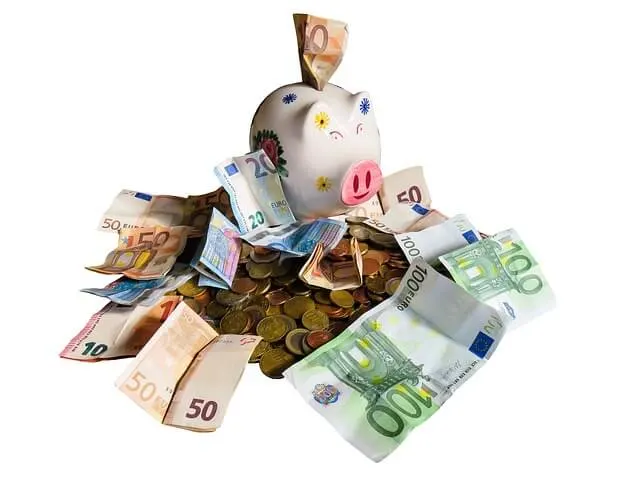 You have to be financially prepared for going to Oz.
Trust us it is far more expensive than you think it is.
How much money do you need to enter Australia?
The short answer to this is the more the better! Also, you will likely have many sessions when you first arrive along with an occasional visit to crown casino 😉
Australia's guideline of 'sufficient amount is AU$5000; the amount may vary however depending on how long you are planning to stay.
You are no longer required to have a return or onward ticket. This applies to tourist visas as well.
You may also be asked for a bank statement when entering the country. However, it is very automated these days so the likelihood is very slim.
Australia is also pretty expensive and getting a job might take a while so be prepared and budget wisely.
4. Get travel insurance for your working holiday visa in Australia
Australia recommends having adequate travel insurance however it is not one of the rules for obtaining the visa. (Unlike like in Canada).
Regardless of what your plans are, GET SOME travel insurance. You never know what might happen, it's just not worth taking the risk.
We never go without travel insurance, and there are so many companies to choose from depending on your budget.
Make sure to purchase one prior to your trip, although some can be purchased even after you leave.
We recommend World Nomads(US and rest of the world) or True Traveller(Europe) from our experience, but there are many other options out there. Some are much cheaper but won't give you the coverage you might need so before deciding on any insurance always check on what's covered.
True Traveller has some of the best cover money can buy! And we have only heard positive feedback from people who also have used them.
*When you get to Oz, Irish Around Oz have 10% off with GoInsurance here*
5. What to do when you arrive in Oz?
When deciding on your destination, consider bigger cities first.
As we will probably mention it millions of times, it is just that much easier to get settled in a larger city. As always the larger city, the more opportunities.
We first arrived in Perth and after a few months moved to Melbourne and discovered that getting a job and finding accommodation was so much easier in comparison. Read our epic road trip guide from Perth To Melbourne
There is no need to worry or stress about pre-preparation, as long as you have the funds you can get everything set up upon arrival.
So please don't get bought into those offers which give you a "sim card, bank account" etc.
It usually doesn't take long to set up a bank account but try and open it within six weeks of arrival as otherwise additional documents might be required.
We also recommend using CurrencyFair for money transfers as they will save you a ton on bank exchange fees.
*With Irish Around Oz, get your first five transfers for free with CurrencyFair here or read our guide to sending money to Ireland here.
If you are thinking about doing some travelling when you get the East Coast of Australia is amazing.
6. Finding a temporary place to stay for your working holiday visa in Australia
It is important to know where you are going to stay well in advance. If you don't have any firm plans yet, that's ok but book something in advance, even a hostel.
Make sure to have a confirmed accommodation at least for the first couple of days or weeks.
Airbnb is great, and we are using it all the time. Your other options include Booking.com, Hostelworld or Couchsurfing.
Sooner you book the better price you might get as most of the time hostels tend to be the most popular and get booked up fast.
Keep in mind that you will also be asked to fill in immigration card at the border with your Australian accommodation address.
* If you haven't used Airbnb yet, I have AUD$55 towards your first stay here.*
7. Getting long-term accommodation in Australia:
Finding accommodation is one of the trickiest and most stressful things you just have to go through.
Most accommodation comes unfurnished with a minimum of 6 months or a 1-year contract.
It is hard but not impossible to rent a furnished apartment in Australia.
It might be different for you if you are travelling as a couple or a group. We were also looking for our own space whereas if you are happy with the shared accommodation, it can be a lot easier.
Melbourne or Sydney property rental is much bigger compared to Perth, and it is easier to find a suitable place, not necessarily the one you are looking for though
Listings are usually viewed by many people at once, and it makes you feel like you are going through a job interview.
8. Getting yourself an Aussie phone number for your working holiday visa in Australia:
There is no need to worry about getting a SIM number until you arrive. There are a lot of options to choose from, and first, we went with Optus (great data plans).
After a few months, however, driving through the outback, we quickly realised that Telstra has the best coverage.
If you are planning to travel around it might be best to go with a company giving you the best coverage.
There are other options out there as well, but these were most suitable for use at the time. Just make sure you shop around and get the best deal 🙂
9. Opening your bank account in Australia: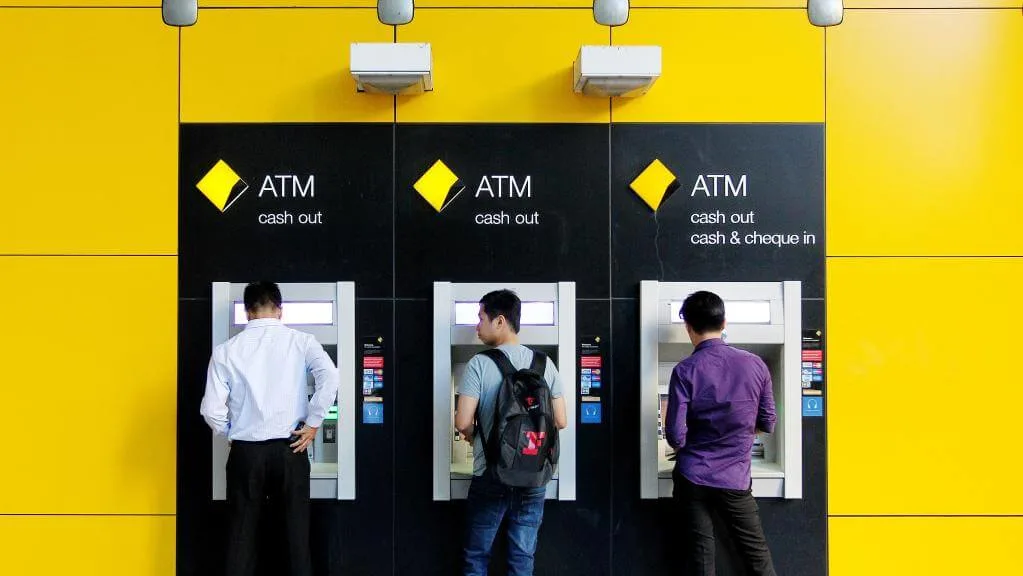 There are two options; you can either set up an account before you arrive or wait until you get here. There is no advantage to open an Australian bank account from abroad other than your debit card is ready for collection upon arrival.
We went with the Commonwealth Bank, but you can choose other banks like Westpac, NAB etc.
Most of the banks offer low-fee accounts, but some have better deals than others. The deals do change on a regular basis so we would strongly recommend checking your options before signing up.
Once you are set up make sure to transfer your money wisely.
To find out the cheapest ways to money transfer read our article here.
10. You have your bank account, now how do you get your savings
After getting your bank account, you are probably looking to transfer money from your home account to Australian. There are few ways to do it, and the cheapest options we found are CurrencyFair and OFX(for larger transfers $5k+)
Since we signed up with them a few years back, we easily saved probably over a thousand dollars between us on fees and exchange rates.
Banks usually take 4-6+ % extra on the exchange rate whereas CurrencyFair takes less than 0.25%.
Make sure to sign up here to reserve your first five transfers for free.
If you are looking to transfer one large sum of 5k+ we usually use OFX(Ozforex) who give you a dedicated broker.
*Irish Around Oz has free transfers for life with OFX over $1000 if you register with this link*
11. Getting tax file number for your working holiday visa in Australia:
It can take up to a month to receive your TFN.
You can apply for your Tax File Number as soon as you land in Australia.
If you find a job before you get your tax file number that is fine as long as you can give the number to your new employer within 28 days.
Your employer will give you a tax declaration form to fill, and you will need your TFN for that reason.
It is very straightforward to apply for the number, and you can do it on the ATO site here. https://www.ato.gov.au/Individuals/Tax-file-number/Apply-for-a-TFN/
12. Finding a job in Australia: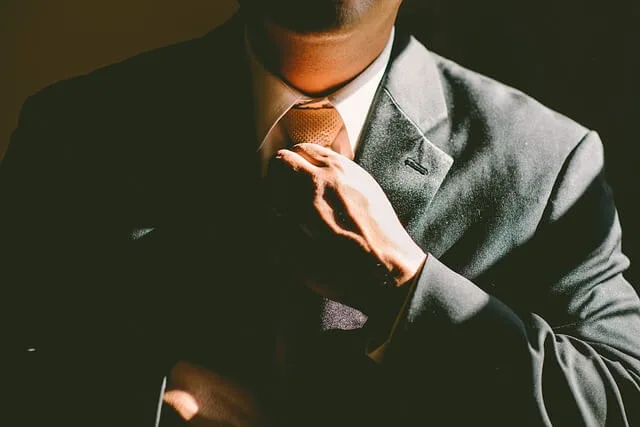 Finding a job for your working holiday visa in Australia can be super easy for some and much harder for others.
Depending on your skills, work experience, and of course location, it can determine whether you get a job within a day or a month.
Getting a job on a WHV can be more difficult as you can only stay with any given employer for a maximum of 6 months. Unfortunately, some employers don't like that.
Sites like seek.com.au or indeed.com can be helpful; better choices include workingholidayjobs.com.au or Facebook groups.
We recommend joining Irish Around Melbourne, Irish Around Sydney, Irish Around Perth etc. if you haven't done so yet.
13. Securing your 2nd-year visa in Australia:
After spending a few months in Australia, you probably figured out whether you wish to stay or leave after the one year.
Most people decide to stay on and to do so; they have to complete farm work.
There is a lot do's, and dont's when it comes to your regional work, and it usually isn't as easy to find it as it seems.
If you want to apply for a second-year visa, you need to complete three months of now paid 'specified work' while on your first WHV.
The industries for specified work currently include:
Plant and animal cultivation

Fishing and pearling
Tree farming and felling
Mining
Construction
*Check out our regional work guide*
14. Sort out your driver's licence and other forms of ID:
In most cases on a working holiday visa in Australia, you can drive using your home country driving licence.
Some states, however, have different rules.
You might be required to carry with you an international drivers licence as well as your home licence.
If you are planning to stay long-term in Australia, you might want to get an Aussie ID.
It is much easier to carry small plastic around than your passport.
The last thing you would want to happen is to lose your passport in a bar or a club.
To get more info on how to obtain the age card in your state visit Australian Gov website here
15. Taxes and Superannuation while on a working holiday visa in Australia:
The Australian government recently changed tax rules for working holiday visa makers.
The tax year in Australia runs from July 1 to Jun 30. If you work in Australia, the tax will be withheld from your pay, and you will have to lodge a tax return every year.
From January 1, 2017, your first $37 000 is taxed at 15%, and you are a non-resident for tax purposes.
Your Superannuation is now taxed at 65%! Which means you only get 35% of it when you leave Australia for good.
For anyone looking to lodge their tax, I strongly recommend going with a reputable company such as taxback.com.
*If you are looking for more specific information about tax read our latest update on the tax change in Australia in 2017 or read our tax back guide or super guide here.
Conclusion on what you need to know about a working holiday visa in Australia:
We hope you will enjoy your Aussie experience as much as we did. If you haven't done so yet make sure to check out our 101 Things We Wish We Knew Before Moving To Australia.
If the above points have helped be sure to give this article a share with friends or family that are moving to Australia.
Be sure to Pin the image above to your Pinterest board or follow our moving to Australia board for tips.
Stay connected by joining all the Irish Around Oz groups and pages.
Thanks for reading and for more updates visit our travel blog at SunsetTravellers.com, we are currently in Playa Del Carmen, Mexico and are travelling down to Central America.
Cheers and good luck with your working holiday visa in Australia,
Steve And Sabina