Moving abroad is not easy, no matter how financially prepared or how much research you have done.
There will always be obstacles, most of these are not to serious but they can be a major nuisance.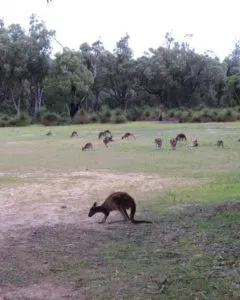 We put together this list of 5 top things that we wish we had known before coming to Oz!
HiFX, a great resource for all those hoping to move abroad, has asked us to contribute to their Expat Tip Page (see here) to help make the transition into life overseas for future expats as easy as possible. As this is our primary goal for Irish Around Oz, we couldn't help but join the cause!

1. Money, Money Money! – Money is probably the biggest concern when moving abroad…
How much should I bring? What will the cost of living be? Will my ATM card even work in Australia? How long will it be until I get a job? Will I have enough money to live on for 1 – 2 months possibly more?
These are questions that everybody asks before coming to Australia. The best advice we can give is be prepared for the worst case scenario, nobody can tell you how much you will need or how soon your money will run out. We just recommend doing the best you can to get as much as you can! Furthermore if you are new to Australia and need to send money from your Irish account the best thing you could use is CurrencyFair. They basically let you transfer money from Ireland to Oz at the best rate and at extremely low charges. We use them and from the first day we started using them have not looked back!
We would also advise you to read our money transfer guide
How much money should I bring to Australia? – We recommend around 5000 Euro, some people might think that this is a bit much but by bringing this much you are at least covered for 3 months. From a lot of people we know it can literally take up to 3 months to get a job. Gone are the days of just walking in to Oz and picking up work straight away. However if it does happen to you, Well done! 🙂
2. Renting! – House Share, Room share, Hostels –
Okay property is quite a big subject when coming to Australia it can be a nightmare trying to figure out how to find accommodation or how long it will take you to get stable?. Our best advice is to look into house sharing with someone. Not that we are against renting your own place, it just takes so much stress out of finding a house. Especially if you are a couple. Lets say you arrive in Sydney, want to stay there 2 months and move again. Staying in a hostel @ $55 – $75 per night or more is not a viable option and pretty much just a waste of money.
If you get a house share with someone via Gumtree(probably the easiest), you can find a double room or two single rooms for around $140 – $300(2 people) per week. Also probably won't have to pay a huge bond and rent in advance depending on where you go. Additionally we have found some amazing house's for that price, were talking jacuzzi, home cinema the works. Okay you might not be that lucky but it is possible.
3. Open a Bank Account and do your RSA before you come.
Typically before you leave for Australia you have a couple of weeks to get organized. Of course this is not always the case. If you do have time we recommend opening a bank account before you get here.
We opened one with NAB, it was a simple matter of filling out some details, and when you get to Oz(doesn't matter where in Oz) just pop in and activate your card. The application form we used can be found here.
RSA is your responsible service of alcohol and is required by law over here before you get any bar/hospitality job. Its a pretty easy online course and we would recommend doing it before you get here, mainly because employers see it as a plus and just takes added stress off for when you get here. There is a load of companies out there and some are not the best. We recommend using this one online RSA, we did it through them.
Of course these can all be done once you arrive but the less you have to worry about the better. So if you had signed up to CurrencyFair, you could simply walk into Oz, activate your account, transfer money from your Irish account and try get a bar/hospitality job. EASY! 🙂
4. Have an open mind – Don't keep comparing Oz To Ireland.
Have an open mind. Don't compare your home country with your new country all the time. They are different and there is no point in comparing the two. This also goes hand in hand with the cost of everything. Australia is expensive very expensive!
5. Stay in contact with friends and family back home!
Okay this one is an obvious one but it really can be so easy to get caught up in the life over here that we can sometimes forget to call home or even message on Facebook. Remember just because you are having a great time here, doesn't mean your friends and family are having a great time back home. Likewise if you are having a bad time over here keeping in touch with family is a MUST!
Conclusion:
I hope if you are coming or when you are coming to Australia that you have learn't something valuable from this article. Above all enjoy your time here and stay safe! Remember to sign up to our blog to help make your stay in Australia easier. Be sure to share this with your friends and family or anyone who is coming soon to Australia