Yesterday I published an article announcing that I will be refocusing the blog on moving to Australia. This is an overdue guest post from Crosscare Migrant Project.
They are doing amazing things for Irish people heading back home, so I am happy to share it with you.
In this article, they cover all the basics for returning to Ireland enjoy and good luck with the move!
It doesn't matter how long you've been away; you'll need a plan of action before returning to Ireland. With so much information out there, this can be a bit overwhelming at first. But once you know where to start, it gets a whole lot easier!
Where to begin
Start by doing your research online while you are still abroad. Sites like the citizensinformation.ie can be really helpful for clear information on the practicalities of living in Ireland.
The Global Irish website of the Department of Foreign Affairs and Trade also has specific information for Irish people returning from abroad.
It's also useful to read about other people's experiences on the Irish Times Abroad and Facebook groups like Irish Expats Returning to Ireland.
Just keep in mind that everyone's journey is different.
Things you can do before you go:



Save and plan – these two things are essential to make your move a successful one.
Make sure you arrange a place to stay, even if it's with family while you look for somewhere more permanent. Airbnb can be a good choice for something temporary. We have $55 off your first booking with this link.
Rents in Dublin and most cities are higher than they've ever been, so it's worth looking outside of these areas if you're planning on renting.
Property prices are picking up too, and it can take time to qualify for a mortgage on return, so all the more reason to have a place to stay lined up before you make the move.
Make a start with looking for work in Ireland using LinkedIn and sites like jobsireland.ie, indeed.ie, irishjobs.ie, and cpl.ie/onetribe.
Talk to people in the sector you are interested in and network if you can.
Check your foreign qualifications are recognised in Ireland at Quality and Qualifications Ireland.
Read up on the steps involved in returning with non-Irish family members and consider applying for Irish passports for your children via the Irish Embassy or Consulate nearest to you.
Look into school places in the area of your return and maybe even get on the list. If you're coming back with children who haven't lived in Ireland before, they're going to need PPS numbers.
It's a good idea to book an appointment to apply for a PPS number in advance as there can be waiting periods of up to a few weeks otherwise – do this at mywelfare.ie.
Also, read this information on the Habitual Residence Condition in detail If you think you might need to apply for a social welfare payment on return.
Planning your move back to Ireland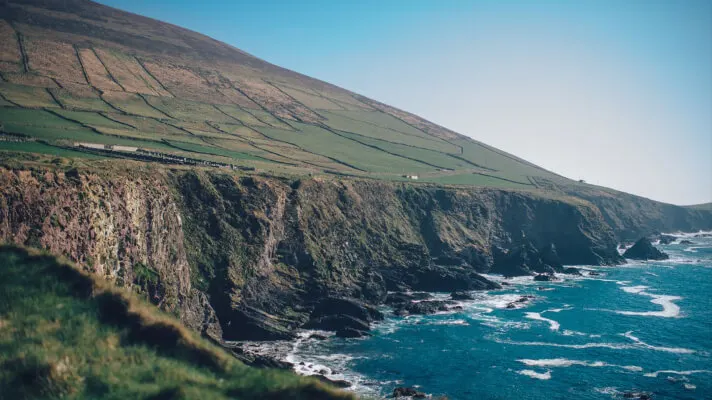 Make sure you shop around if you're thinking of shipping back belongings from Australia. The same goes for money transfers as it can often be cheaper and quicker to do this using money transfer services than via the bank. Moving back in the spring or summer can make it a little easier to adjust to the Irish weather!
We have five free transfers with Currencyfair and Irish Around Oz, register your free account here.
Once you're back
To apply for PPS numbers for your children, you will be asked to need to show what you need this for. A letter from the school or a completed Child Benefit can help with this, and you'll also need a Photo ID and proof of address. Chances are that you have a PPS number yourself from when you lived here before.
If you're not sure what yours is, call Client Identity Services on 1890 927999 to retrieve it.
Once you have these you can apply for any entitlements you may have, like Child Benefit or the GP visit card for children under 6.
If you're looking for work, have a disability, or are caring for someone full-time, you may be eligible to receive a social welfare payment however you'll have to apply and go through an assessment to qualify.
See welfare.ie for more information.
Your non-Irish partner or spouse will need to register or apply for permission to live and work in Ireland once you're back.
They'll be requesting this on the basis of marriage, civil partnership or a de-facto relationship with an Irish citizen (you!).
You've probably heard that car insurance in Ireland is very expensive.
A new protocol between the Department of Finance and Insurance Ireland means that insurance companies will now take overseas driving experience into consideration as long as you can provide proof of claims-free driving experience from abroad.
Full details are available on the Insurance Ireland website.
Thanks to an agreement between Australia and Ireland, you can exchange your Australian driving licence once you're back in Ireland.
It might help with the price of your insurance too. For information on car and vehicle registration tax see Irish Tax and Customs.
Mind yourself
Coming back to Ireland is like emigrating. Just because you once called it home, that doesn't mean you'll just pick up where you left off.
Ireland's changed, and you've changed so try to have realistic expectations.
Give yourself time to settle just like when you went to Australia.
Be sure it's what you really want and then embrace it.
Where to get help if you need it
Crosscare Migrant Project and Safe Home Ireland are two Irish-based NGOs funded by the Irish government to help returning Irish emigrants (especially people returning in crisis).
They do this by providing information and advocacy services on statutory rights and entitlements – like social welfare payments, medical cards, social housing etc.
They're based in Dublin and Mayo respectively but can be contacted by phone, email or face-to-face.
See migrantproject.ie and safehomeireland.com for details.
Sarah Owen is the Irish Abroad Networking Officer with Crosscare Migrant Project. They are funded by the Emigrant Support Programme of the Department of Foreign Affairs and Trade to provide supports to Irish people emigrating from and returning to Ireland. Find out more at www.migrantproject.ie