Let's face it Australia is an amazing place and who wouldn't like to stay in Australia longer?
This article breaks down the various options available to people who have been Australia and wish to stay longer.
The worst thing about wanting to stay in Australia longer is seeking visa advice. You can browse 100's of comments on Facebook groups and pay $100's of wasted dollars before you even know if you are eligible for the visa! I
Our new migration partner True Blue migration are offering all readers of Irish Around Oz a free Australian visa consultation with a registered migration agent.
Other agencies charge between $100-$400 for this service and that is before you even know if you have any options available.
See what options are below and if you are interested in learning more just fill in their online form here. You will be glad you did.
Now, why don't we get to the various options to stay in Australia!
Option 1: 2nd Year Working Holiday Visa (WHV)
If you have already completed your 1st WHV and you would like to stay for another year, you may qualify for a 2nd WHV.
To qualify for this visa you have to be between 18 and 31 years of age when applying and must have completed at least 88 days of farm work, fruit picking or construction work in Regional Australia while on your 1st WHV.
You can apply for this visa either from inside or outside of Australia.
If you are in Australia when you submit your 2nd WHV, you will automatically roll onto this once your 1st WHV expires. The current processing time is 2-3 weeks, if you do leave this to the last minute to apply for you should be eligible for a bridging visa.
If you are looking for more information on regional work in Australia read my guide.
Remember you can still only work 6 months with any one employer! Don't get caught out as this could affect further stay applications.
Update 2019 a 3rd Year Working Holiday Visa:
After 1 July 2019, some visa holders may even be eligible for a third WHV if they undertake six months of specified regional work whilst on their second WHV.
Age restrictions and other criteria will still apply, but this is great news for anyone looking for a way to extend their time here. Read more about other expected Australian visa changes in 2019 here.
Option 2: Student visa for staying in Australia longer

The Australian student visa will allow you to complete a course in Australia. You can book a language course, diploma or a degree course or any other course that you like.
You will be entitled to study full-time and work part-time for up to 20 hours a week during the semesters and full-time during the holidays. The validity of your student visa will be based on the length of your course.
If you are already in Australia on a tourist, working holiday visa or any other type of visa, you can apply for your student visa from within Australia.
You can obtain a bridging visa if needed which will allow you to stay in the country while your student visa is in process. In order to apply for this visa, you need to have a confirmation of enrollment from the training provider first.
You will also need to have access to sufficient funds to cover your tuition and to support yourself during your course.
Option 3: Business Sponsorship Visa(457 Visa)
The Australian sponsorship visa (aka 457 Visa) is a good option for those who can secure an eligible job offer from an Australian company.
The visa will allow you to stay and work in Australia for as long as you have the job, needs to be renewed at least every 4 years. There are almost 600 eligible occupations – trade professionals, computing professionals, engineers, nurses and doctors, teachers, accountants, IT Professionals, managers and more…
To meet the requirements you need to have the job offer but while qualification is a help, you don't always need qualifications, relevant work experience can also get you there, no harm to check what the requirements are for your occupation.
Dependent family members can be included on your visa.
Once your job ends, you have 90 days to either secure a new sponsor or have a new visa application in progress or else leave Australia.
If you are in Australia and apply for a 457 visa before your current visa expires you will be issued with a bridging visa which will cover you until you receive a decision from Immigration on your sponsorship visa.
While on your business sponsorship visa, you may submit an application for a permanent residency visa.
Moving to Australia soon?
Just quickly said I would mention this if you are moving soon.
Please don't send money from a bank to bank.
They charge 4-6%+ on the exchange rate, read my money transfer guide.
Get your first ten transfers for free with CurrencyFair here or FREE transfers for life over $100 with OFX here.
Don't forget travel insurance, we have 10% off with GoInsurance here or alternatively check out WorldNomads.
Option 4: Self-Sponsorship Visa
If you have just set up an Australian business or if you are planning to set one up; you can apply for a self-sponsorship visa.
This is a stream of the business sponsorship visa – the difference is that you will be sponsored by your own company, so you can work for yourself.
You may apply for this visa either from Australia or while you are out of the country. The self-sponsorship is initially approved for a year.
You can re-apply before the year is up and the new self-sponsorship visa will be granted for 4 years.
This stream will not only help you obtain a visa for Australia and run your own business but also allow you to employ overseas employees and sponsor them. If you have dependent family members, they can be included under your visa.
Your partner or spouse will be entitled to work rights as well. True Blue Migration can offer advice and assistance with the company set up and registration in Australia should you go this route.
The current processing time is 8-10 weeks and varies depending on Immigration.
If you are applying from inside Australia while on another visa, you can secure a bridging visa, which will allow you to stay in the country while your self-sponsorship is being processed.
Option 5: Skilled Migration Visa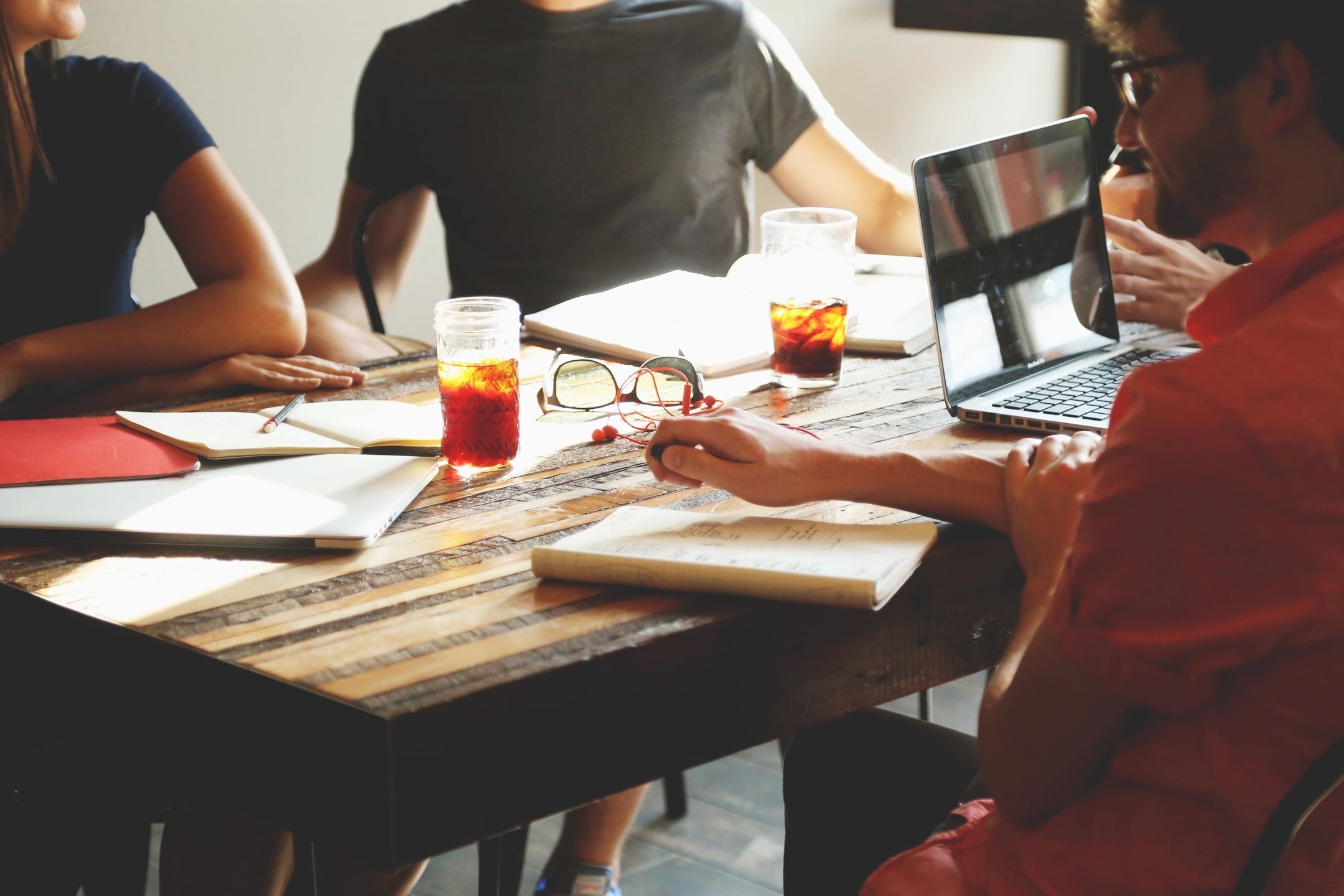 The Australian Skilled migration visa is one option to obtain permanent residency for Australia, it is a point tested visa and you get points for age, work experience, and many other criteria.
This is for skilled workers who possess the required qualifications, experience and score the pass mark of 60 points.
You can include your dependent family members on your application. They will be entitled to permanent residency as well.
Permanent resident visas give your partner/ spouse full working rights and your children can attend school in Australia without paying overseas scholar fees.
This visa will give you the option to apply for citizenship after 4 years. The process of obtaining the Skilled Migration visa involves a few stages including your skills assessment, expression of interest, possible state sponsorship and visa application.
You can submit your application onshore in Australia or offshore. The current processing times vary from 6 to 8 months depending on the occupation and on Immigration processing timeframes.
Employer Nomination Scheme
The Employer Nomination Scheme is another route to Australian residency via a job offer. To be eligible for this visa, your occupation needs to fall on the shortage list and you need to have a job offer for a minimum of 2-year duration from an Australian employer who is willing to sponsor you.
You also need to pass your skills assessment or a good exemption with this visa is that for those of you have already spent 2 years under a 457 visa with your employer, you will not have to go to the expense of that skill assessment!
You can include your family members on your Employer Nomination Scheme. They will obtain residency as well.
The processing time is about 6-8 months and it varies depending on Immigration.
Option 6: Regional Skilled Migration Scheme
The Regional Skilled visa is a permanent residency visa. You need to have a job offer from an employer based in Regional Australia for a minimum of 2-year duration.
Your occupation needs to be at a certain skill level on the Australian classification of occupations (managers, professionals and trade workers). The skills assessment is generally not required but check with me first before lodging to ensure you are eligible.
Skills assessment exemption applies to trade professionals who have been with their employer on a 457 for the past 2 years. You can include your family on your visa application and they will be entitled to work/study.
After 4 years you can apply for your Australian passports. The current processing time is about 6-8 months, it may take more or less depending on Immigration.
Option 7: De Facto visa for staying in Australia longer
If you have an Australian partner you might be eligible to apply for your De Facto visa once you can provide evidence that your relationship is genuine and ongoing.
You will need to evidence of your relationship, including proof of living together for at least the past year. Married couples still have to show that they are in a genuine relationship, but can show less than 12 months of de facto evidence.
Initially, your visa will be provisional for the first 2 years. After that Immigration will contact you and if you are still together you will be granted permanent residency. The de facto visa can be submitted on or offshore.
If you are in Australia at the time when you are submitting your De Facto visa, you will be covered by a bridging visa, which will cover you while Immigration makes a decision.
The current processing time is approximately 9-12 months and depend on Immigration.
What to do now about staying in Australia?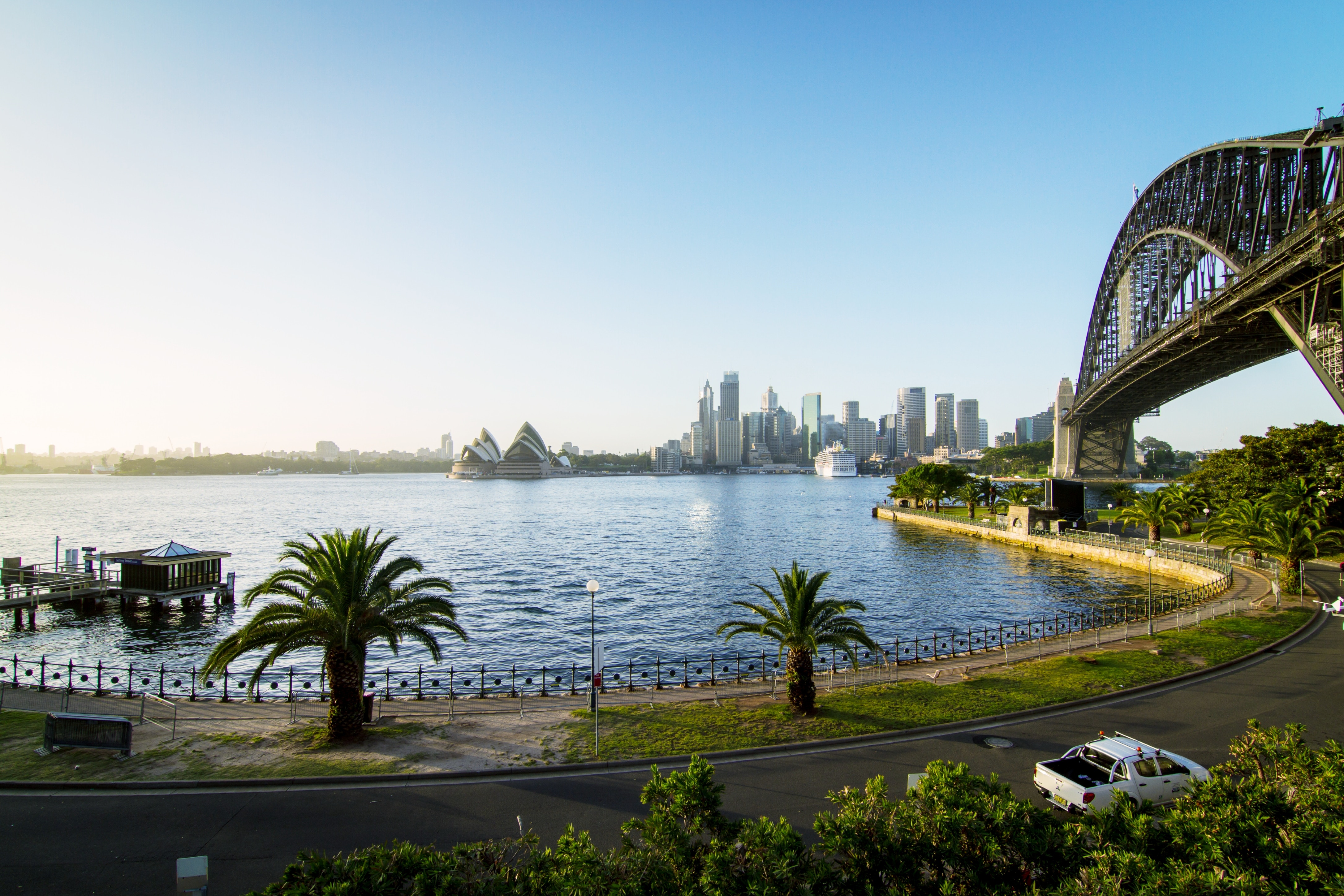 Hope you found these 8 visa options useful for extending your stay in Australia longer.
The first thing you must do is find out if you are actually eligible. Otherwise, your dream of staying in Australia for longer could disappear faster than your working holiday visa.
Get a free visa consultation with our partners True Blue Migration here and find out just what options you can apply for.
Thanks for reading and best of luck with your time in Australia.
Stephen