We get so many questions on shipping from Australia to Ireland on our Facebook pages.
Some frequent shipping questions we have received are:
I'm moving back from Australia to Ireland can you recommend any shipping companies?

We are migrating to Australia and are looking for a cheap and reliable shipping company to move our stuff.

Hi we have been in Australia for 4 years now and moving back home. We are either going to sell everything or ship it back to Ireland. Do you have any suggestions on shipping companies?

I'm shipping from Australia to Ireland what is the best way? 
This is just a small list of questions we have received, and in most cases, people have been here for 1 – 4 years and have accumulated a lot of stuff.
Some find that selling everything is the best option and in some cases it is. At the same time, a lot of the items are worth a lot more than you will get at a garage sale or by posting it up on one of our pages.
We contacted several shipping companies and Seven Seas Worldwide got in touch with us asking us to come check out their operation.
We went out to check their facilities in Melbourne, and it was fantastic!
They have depots all over Australia and have offices all over the world.
If you are heading home, we suggest you read our guide on what to do when you are leaving Australia forever or our money transfer guide
We are delighted to announce that we have partnered with Seven Seas Worldwide and have $25 for all Irish Around Oz Members.
You can only avail of this discount by getting a  quote here. 
Ship to Ireland with Seven Seas Worldwide for Unbeatable Value
If you're looking to move your excess baggage or household contents to Ireland from Australia, talk to Seven Seas Worldwide about safe and secure shipping.
The main service most people use is called the MoveCube® service.
Below is an excerpt from their website.
First of all, our excess baggage service can collect and deliver your excess baggage for you: door-to-door.

If you've packed one suitcase too many or you have the kind of items that cannot be packed in a suitcase like a set of golf clubs or a surfboard, our excess baggage service is all you need.

We deliver to you a selection of free large or standard boxes with bubble wrap and tape – you then pack what you need.

Once packed, we collect the boxes from your address (together with the more unusual items – such as the golf clubs or surfboard – packed into their own boxes).

Take a look at the video below which shows the whole process or get your quick quote here. 

The MoveCube® is your own personal small shipping container and is designed for the big move shipping to Australia to Ireland. They come in three sizes and are perfect for international and domestic household moves.
How does it work? 
It works like this: They bring a MoveCube® to your door and leave it with you.
You then load it to your requirements, and they pick it up later to transport to its final destination. It really is that easy.
The MoveCube® is essentially your own personal container inside a trailer and is already proving a runaway success (not literally) in countries across the globe, so why not hop on the bandwagon and order a MoveCube® here?
The video below outlines how it works when shipping from Australia to Ireland.
What about shipping from Ireland to Australia?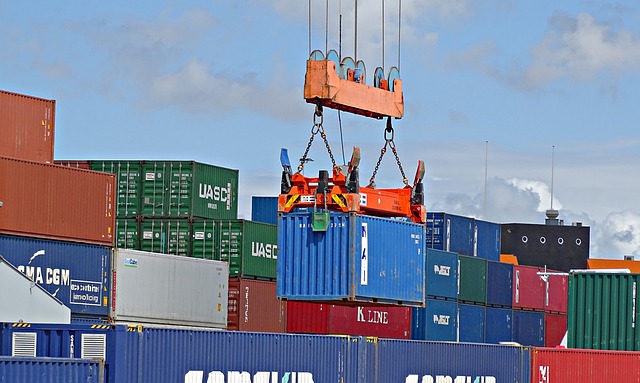 Great news! They can also ship Ireland to Australia door-to-door if you want to do the return journey. They can help with that too as we have facilities in both countries.
For more information on shipping from Australia to Ireland(or the other way round) visit them and get a quote here.