A lot of people talk about what to do when you get to Australia but what about the process before moving to Australia?
Naturally, the prospect before moving from Ireland to Australia is an exciting and stressful time.
There are so many things to think about when you actually start the process.
For instance, there's a lot of administration involved and a heck of a lot of logistical planning before you even think about unravelling the enormous roll of bubble-wrap.
Luckily Seven Seas Worldwide, the international relocation experts, have come up with some ways in which decluttering your home could pave the way for a more enjoyable and less stressful move.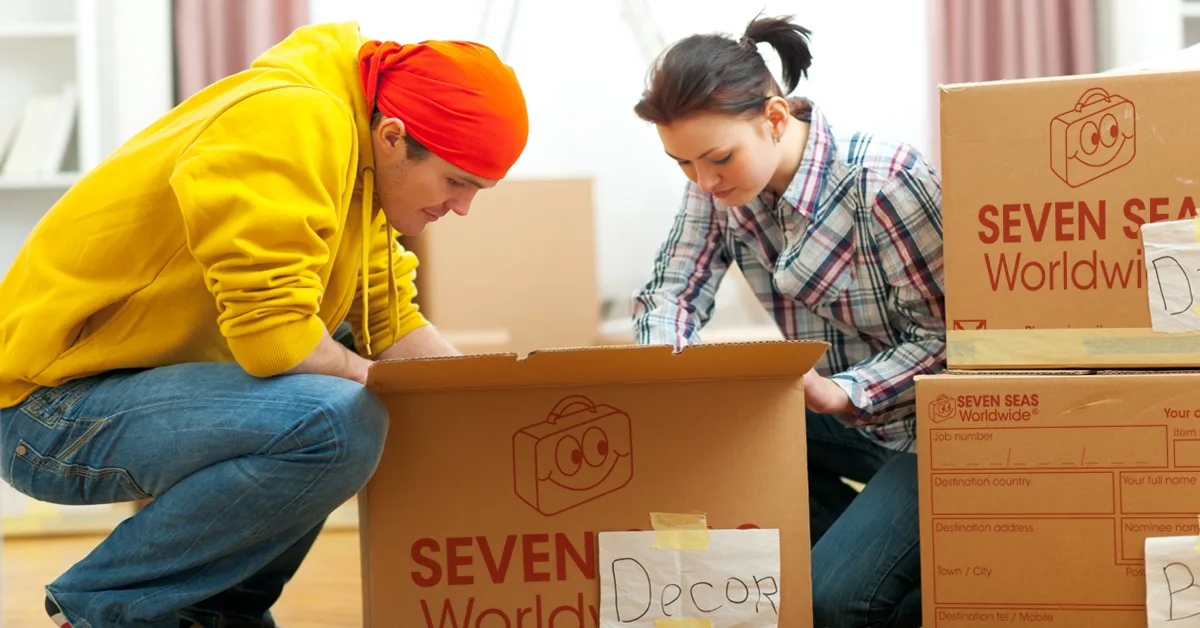 First of all, what with you moving to one of the hottest countries in the world, you may want to think twice about packing woolly winter clothes.
Put winter clothes in storage or – to make a little extra money – sell it on! Australia is not always extremely hot especially if you are moving to somewhere like Melbourne.
If you have expansive, alphabetized CD and DVD collections, we advise not to take it all with you. These collections are heavy, expensive to ship and, let's be honest, largely redundant in this age of streaming and downloading!
The same goes for books. Try to offload as many books as you can. With an average e-reader holding 10,000 titles, it doesn't make any sense to ship your entire library overseas.
Don't waste money shipping your old furniture overseas such as armchairs, sofas, chests of drawers and wardrobes. Treat yourself to new items when you arrive at your new destination!
Naturally, if you choose to sell your old, furniture, again you'll be providing yourself with a financial platform for buying replacements.
If you're moving electrical items like flat screen televisions to Australia, you may also want to consider the electrical power differences. There's no point shipping such a large electrical item abroad if it's not going to function correctly!
If you choose to adapt your television for your new country, it is worth nothing that you could invalidate the warranty.
Don't take your car with you! In all honesty, we do not understand why people want to take their cars with them abroad. It's a painfully long and laborious process filled with the endless administration and the expensive bills. Its just not worth it.
Plus in Australia, your car will be subject to rigorous examination by the Quarantine department before your documentation is processed.
There will also be some kind of tax to pay whether that be customs duty, luxury car tax, a Goods and Services Tax or other.
A lot of car shipping and removal companies will put a positive spin on the process and claim that it will be a simple and secure process, but don't forget they will never ask you why you want to ship your car in the first place – just that you can and so, therefore, you should. But really, why should you?
If you've had your mattress for longer than five years then we would suggest buying a new one – we could give you some facts about human sweat and blood sucking bed parasites but we'll spare you.
If you're struggling to know what to do with certain items because we know it's not always easy, here are some handy tips before moving to Australia: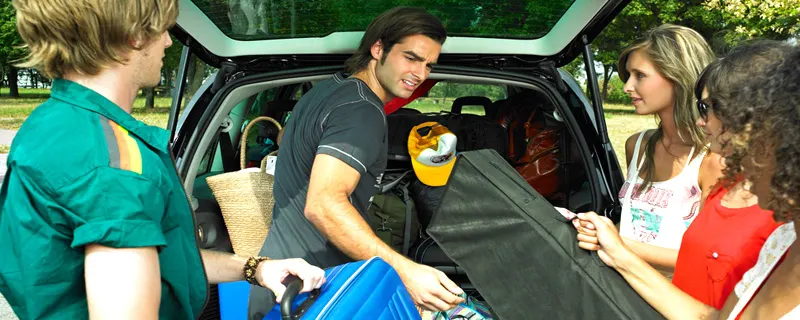 A popular method is to put three large containers and a bin in front of you. Mark one for keeping, one for selling/donating, one for storage and the bin for – well – throwing stuff away. Put some time aside to do this and be ruthless about it.
If you find yourself with more than one of something, try to dispose of the others. For instance, have you got a dinner set made up of two sets, perhaps an old merged with a new? Then you know what to do!
Take each item of clothing and set a goal for yourself: If you haven't worn the item in, say, the last six months, throw it out or donate it to a charity shop.
When we say 'be ruthless', we mean it – once you've decided to bin something, make sure (through any means necessary) that's where it stays. No second thoughts.
If you're travelling with young children, remember how quickly they grow so don't take too many of their clothes that you might say are on the cusp of being too small and therefore redundant.
We would advise checking out any car boot sales in your area. Pitching up at a car boot sale with a vehicle full of that – sorry, 'treasured possessions' – could be a cathartic experience, not to mention a financially rewarding one.
For more information on decluttering, Seven Seas Worldwide has plenty of information on their website.
And for a revolutionary approach to moving from Ireland to Oz, you'd be wise to check out Seven Seas Worldwide's door-to-door MoveCube® service, collecting, shipping and redelivering your goods across the globe, securely, affordably and with a minimum of fuss.
Once you get here and are looking for a moving from Australia to Ireland forum I recommend joining one of our many Facebook groups or subscribing to our mailing list where I cover all the essential things you need to know when you get here.
Lastly here is a video with some more great advice on what to do before moving from Ireland to Australia: