First of all, when I am comparing Currencyfair Vs Transferwise let me be clear that they are both miles cheaper than banks!
But I wanted to break down the subtle but important differences between the two.
Most notable is the Transferwise fee vs the Currencyfair fee:
Transferwise charge: 0.7% Fee on initial € 6,411.90 EUR, 0.5% on anything over.
In plain English, that means that for a € 5000 money transfer to your Australia bank account you will pay – EUR 34.76 in fees!
Currencyfair charge: €3 or AU$4 fixed
No more no less no matter how much you transfer from Ireland to Australia.
So to round things up before you even transfer for example €5000 with Currencyfair or Transferwise:
BIG, difference just on that amount alone. I got this price from both Currencyfair's and Transferwise's website at the time of writing this article.
So to put it simply Currencyfair has a much simpler fee structure vs Transferwise.
With Currencyfair it is the same each time. Many people who move to Australia send money up to five times on a working holiday visa.
So making your savings much more with Currencyfair Vs Transferwise on the fees alone.
Additional savings on Currencyfair Vs Transferwise:
I have the first five free transfers with Currencyfair if you sign up with my link here.
You can also compare and sign up with Transferwise here, but sadly I have no free transfers(even after requesting).
Okay now to address the bigger question you probably have: Exchange rates: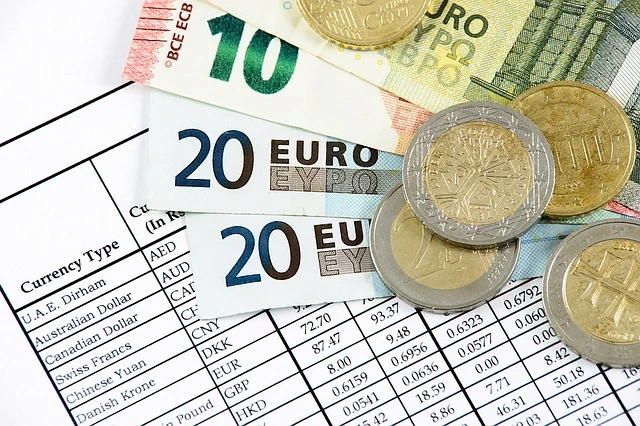 To be clear again both are far cheaper than using banks. When I moved to Australia in 2013, I lost $100's on my first exchange doing a bank to bank transfer 🙁
So the good news is with both companies you will be getting a fantastic rate!
Transferwise uses the interbank rate uses the real exchange rate(sometimes called the 'mid-market' or the 'interbank' rate) meaning the rate you see on Google or XE which is great.
Currencyfair offers a peer to peer marketplace which means it can actually beat the market rate! Or you can just transfer it straight away at the rate you are given which is pretty much the same as what Transferwise anyway.
Currencyfair vs OFX
As you can see above I generally sway more towards Currencyfair when it comes to international money transfers but OFX is another fantastic option.
You can register here and you will also get free transfers for life! Yes, zero transfer fees!
I personally have been recommending OFX since 2013 and I don't think I have ever had someone email me with a negative experience(ever!).
The main benefit OFX has over Currencyfair is that you get a more custom approach to transferring money abroad.
Instead of just sending your money and it is automatically transferred you get a dedicated broker who can advise you on transfer times, how the rate is doing and just a more dedicated approach than both Transferwise and Currencyfair.
I normally advise people who are transferring anything over €$5000+ to use OFX as you will just get a better rate. They do make you feel like your money is safer(which is strange to say).
Don't get me wrong I use Currencyfair all the time but OFX is still my go-to for large transfers.
Especially if you are sending a deposit for a house or even a house sale.
The last thing you want to do is be worried about what will happen to the funds or if the rate will change in-between.
So if you do transfer a lot of money regularly to anywhere in the world I highly recommend OFX for this purpose. Register your free account here and reserve your free transfers(for life!)
The bottom line on transferring money internationally:
In my opinion, Currencyfair's the best option for sure if you want to transfer more than 1000AU$ (or similar amount in any other currency).
Transferwise is better for smaller amounts under 500$ cause it charges a % fee of the amount you are transferring.
OFX is better for larger transfers as you get a dedicated broker and will end up with the best exchange rate.
But with all of these don't just take my word for it, use their online calculators and find out for yourself.
With Currencyfair you don't need to pay any exchange or bank fees, and you get set AU$4 transfer + 10 bonus free transfers following this referral link
I can really recommend it, you can send money from Ireland to Australia in less than two days in most cases and if you have any questions comment below
🙂
Save some $$$ for your next trip
💓
If you enjoyed this post then I would suggest reading my post on Transferwise VS OFX
Did you enjoy reading this post? If you are making the move to Australia I wish you all the best and any questions b sure to drop me a line.
Use this link or share it with someone irisharoundoz.com/freetransfer
P.S Sending money to Canada? Read this or for the US readers read the best way to send money to or from Ireland.