More and more Irish expats are returning to Ireland these days.
I set up this Facebook group a few years back for Irish people heading home, and it now has over 13k members!
It is great to see the community grow and how many people needed a group like this.
I came across an excellent post by one of the members Elaine on some of her thoughts about moving back to Ireland.
The post has close to 1k likes so it clear to see she is not the only who has thought of these.
I wanted to share it with you here so that if you are contemplating heading back, it gives you something to think about and might help solve some question you have.
Plus if you are heading back from Australia read my guide on what to do when you are leaving Australia forever.
Nothing was edited or added from her post, and she has gratefully given me permission to share it with you. I have however bolded some points I think are important.
Some thoughts from Elaine on her own experience returning to Ireland: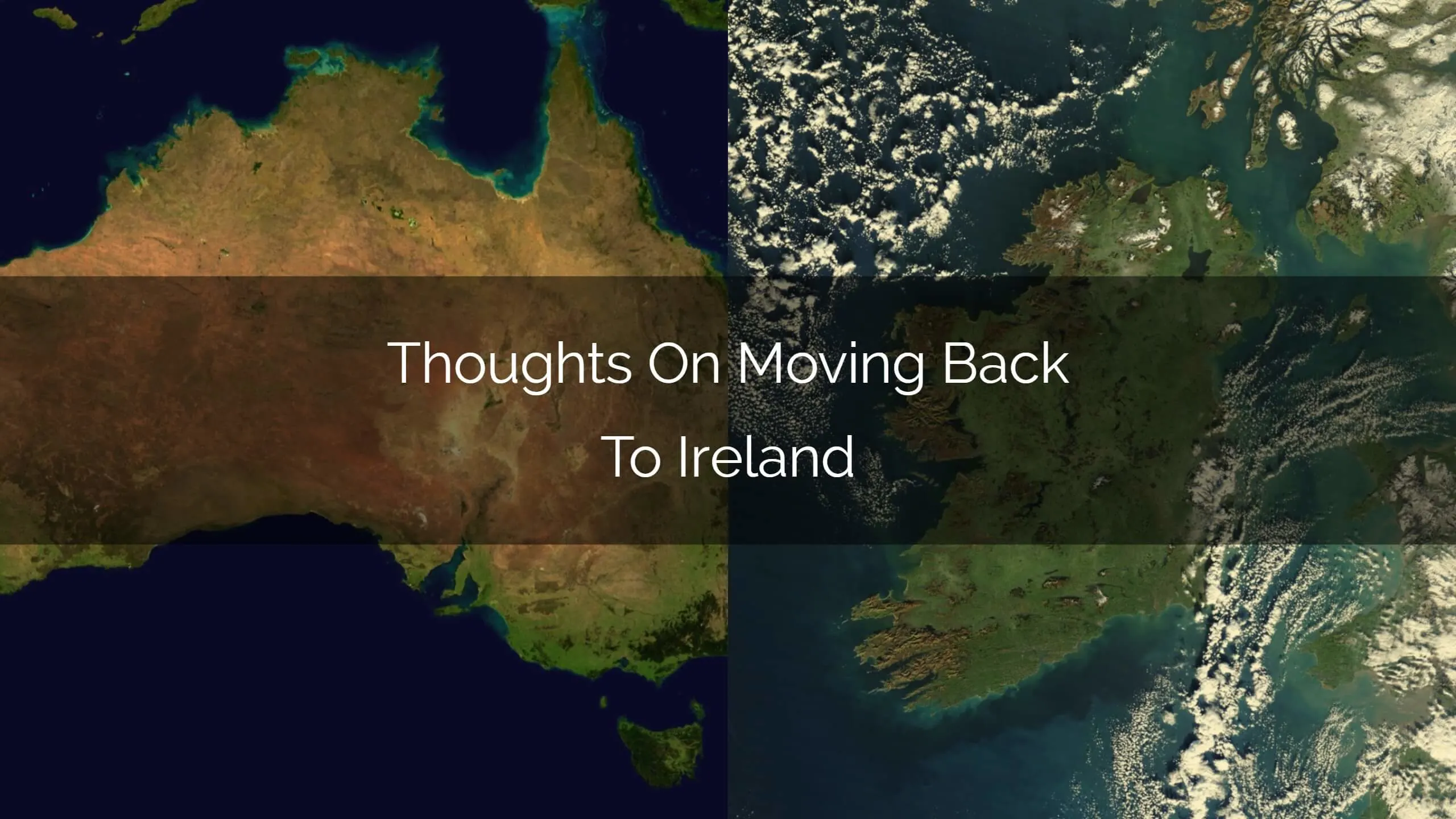 After 14 years in Oz and with dual citizenship, I decided to give living in Ireland a go in May 2016 and ended up staying.
I see so much misinformation on this page that I thought I would share some real experiences from my move; both positive and negative:
Decide what is important to you and what is not important to you. Having lived abroad, if you decide to stay there you will be giving up some things, if you decide to move home, you will always have to give up some things. What will you regret on your deathbed?
The weather is shit. It always was, and it always will be. Accept it and buy some decent rain gear.
There are some annoying things about living in Ireland, just like there are annoying things in every country. Likewise, when you move countries, there are things to sort out and paperwork to do. It doesn't just magically get sorted because you are an Irish citizen returning.
Some things haven't changed; there is still a certain amount of cronyism, and who you know, e.g. it is ridiculous how much power things like county councils have over planning permission. It can still be a case of who you know, not what you know.
There is serious under-regulation in certain things… e.g. there appears to be no regulation of real estate agents who act like total cowboys. It can be seriously frustrating. You WILL find yourself saying "did this country learn nothing from the recession?" many times.

Car Insurance is genuinely ridiculous, expensive and challenging for newcomers to the country and returning expats.

No, you are not being unfairly treated as a returning expat when it comes to buying a property. They are not "out to get you" or make it impossible to return. The rules are the same – usually 20% deposit, 3.5 times salary, you need to be 6 months in your role and made permanent after a probation period.

This is the exact same for people who never left the country, so it is not just because you are a returning expat. I keep reading people on here talking about unfair it is, but those rules are the same for everyone, and the controls are there for a reason given how lax the banks were in the past.

If buying is a priority, make sure you come back with the deposit saved. And expect that you will have to show bank statements etc. from abroad.

Salaries in Dublin are lower than in Sydney or London. Fact. And outside Dublin are much lower again. Of course you can't get the same roles or career opportunities in the West of Ireland as you can in Sydney or New York, so be realistic.

If you work in the corporate world, and your career is important to you, then chances are the opportunities are mostly in Dublin.

Rents are ridiculous in Dublin (especially relative to salaries), but still very low in other parts of the country.
Buying property is very affordable relative to other major cities, and relative to rent.

But be realistic – the recession is over, and prices in Dublin are rising. I see so many people on here comparing the costs of buying in Dublin to small towns in Australia or the US. You are not comparing apples to apples.

Personally, I could never afford to buy a house in Sydney even though my salary was twice what it is in Dublin.

Here, I bought a 3-bed house in a lovely location for what I could have bought a 1-bed apartment in Sydney. Don't compare the cost of a house in rural QLD with a house in Dublin.

If you want to pay similar prices to country towns in other countries, you can absolutely do the same here. There are some bargains to be found, but you won't find the same career opportunities, or you may have to commute – that is not any different to other countries.

Also, don't look at a house for sale online an hour outside Dublin and expect it to take an hour during rush hour. Like buying property anywhere, you will have to figure out your priorities – size of house and garden, vs location and commute.

People here are lovely. Moving back from Sydney I found people so much nicer, more open and more welcoming here, and that has continued to be the case.
Dublin is a much more cosmopolitan and diverse city than it was when I lived here 15 years ago. Some things have changed, and some haven't. Don't expect it to be the same, but embrace all the wonderful changes if you decide to move back.

There is a much stronger sense of culture here than there was in Oz, and I love that.

You can also jump on a plane and be immersed in a completely different culture anywhere in Europe in a couple of hours. You can get cheap flights and accommodation and have an amazing long weekend for cheap as chips.
If you lived abroad for a number of years, you can't just return and expect the same as people who never left and have paid tax the whole time. Yes, you will have to do some paperwork and may not be entitled to the dole. Yes, if you raised your children abroad, they may not be entitled to free 3rd level education. That is the price we all paid for leaving and seeking opportunities elsewhere, so accept it instead of feeling hard done by and entitled.
The major lesson for me, back to point number 1; I have no regrets about moving home. For me, family and a sense of belonging couldn't be replaced in Sydney, and with my eye on those things, all the negatives outlined above were worth it.
You have the choice to focus on all the negatives or look for the positives.
Nothing is forever. Give yourself options and get your citizenship etc sorted in case you ever want to move back.
I am sure I have missed lots of things as this was just a brain dump. But hopefully, it paints an even picture of the real pro's and con's, based on real experience.
Final thoughts for Irish expats returning to Ireland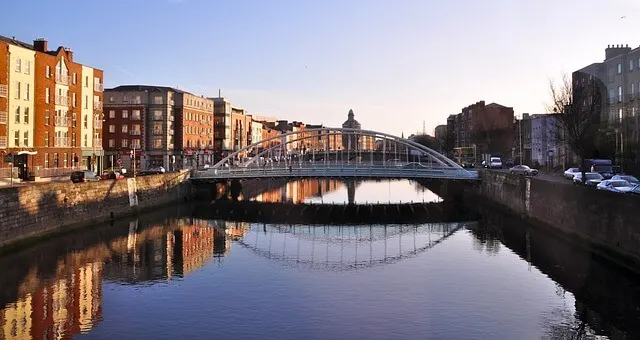 Elaine has done a fantastic job with this post. I couldn't have written it better myself.
As she mentions, make sure that if you are thinking about possibly ever returning to Australia(or wherever you are emigrating from) that you make it possible to return if things don't work out back in Ireland.
Thank you for reading and if you are heading back from New Zealand, USA, Canada, Australia or anywhere else in the world I wish you all the best.
You can join the Facebook group here. Just search for any questions you might have, chances are it has been asked by a fellow Irish expat returning to Ireland 🙂
Be sure to share, tag, email this post to someone who might find it useful.