What happens when you put some incredible Irish men in a small wooden boat and send them off from Ireland to Santiago de Compostela(Spain)?
Well, you get a pretty epic movie!
In 2014 they planned an audacious new voyage – and this is where their documentary begins on the 2,500 km voyage from Ireland to Santiago de Compostela.
The good news is they have several screenings showing over Australia over the coming weeks.
Tickets are moving fast, so be sure to book your seat for this incredible movie. But don't take my word for it, with 100% on Rotten Tomatoes and the reviews below you can see why this is a must-see movie.
It is a great story of an adventure-based in Irish traditions and told largely as Gaeilge. With incredible music and poetry from singer-songwriter Glen Hansard.
The music throughout the film seems to fit in perfectly with the voyage. They have also created a Spotify Film Soundtrack Inspired Playlist which is excellent!
Screenings for the Camino Voyage in Australia: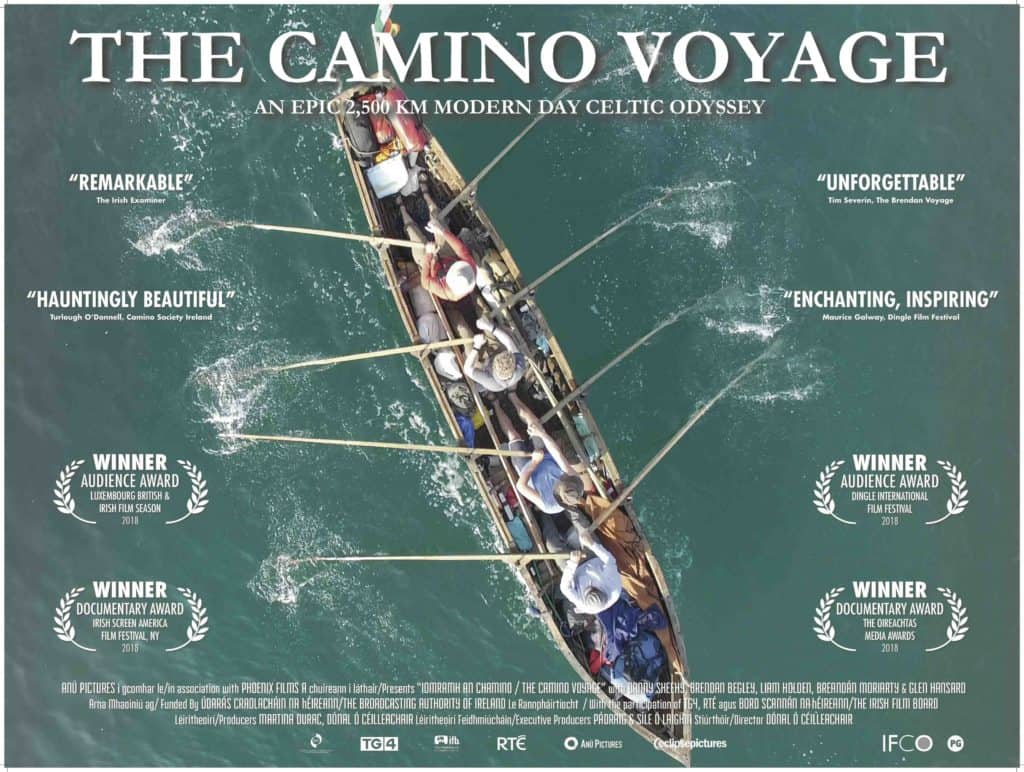 Be sure to use "Irish10" for 10% off all bookings as well!
VICTORIA
BALWYN – https://tickets.demand.film/event/8230
FRANKSTON – https://tickets.demand.film/event/7943
NSW
WARRINGAH – https://tickets.demand.film/event/8177
QUEENSLAND
TOOWOOMBA – https://tickets.demand.film/event/8219
★★★★★
"A heartwarming, spirited documentary that should not be missed."
Paddy Kehoe, RTÉ Guide

★★★★★
"Life-Affirming"
Sunday Independent
★★★★★
RTÉ Entertainment


★★★★
"Delightful", "One of "Six Of The Best Films To See At The Cinema This Weekend"
The Irish Times
About the movie "The Camino Voyage"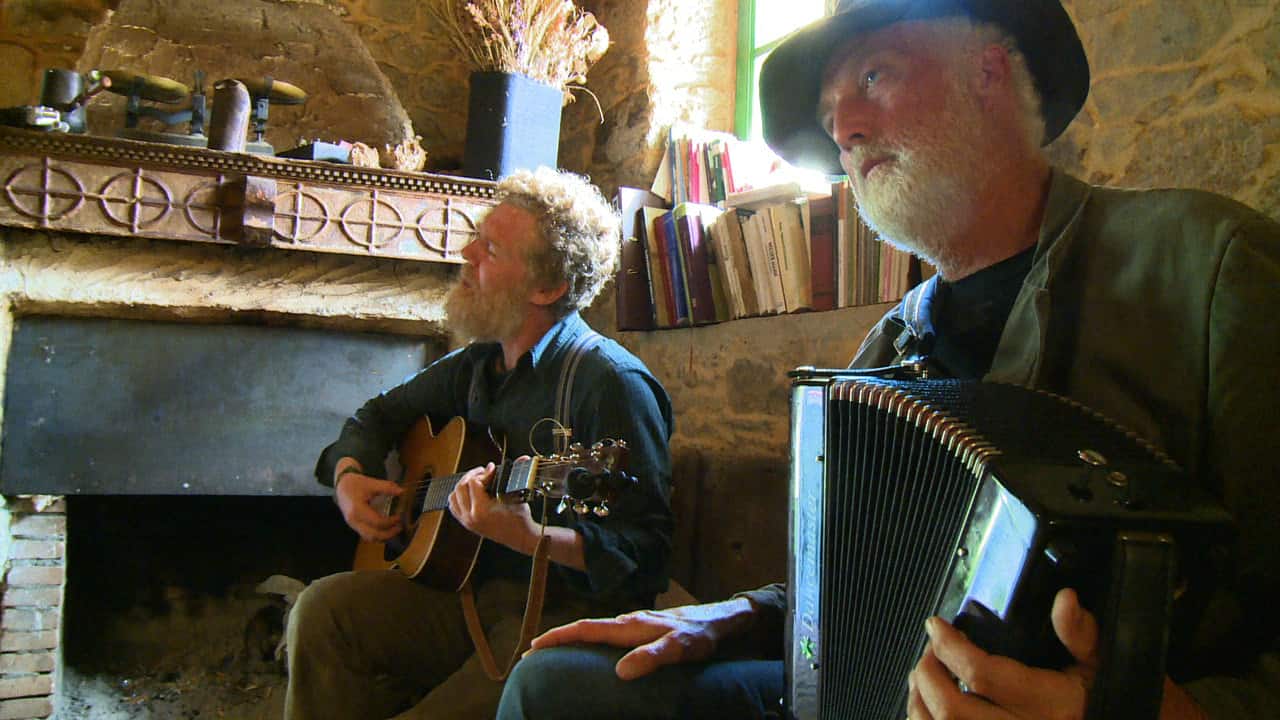 For hundreds of years, people sailed from Ireland to A Coruña in Northern Spain and walked the Camino to Santiago de Compostela from there.
In 2014 this inspiring crew began their own version of this historical voyage in their own handmade traditional boat, called a 'Naomhóg'.
Pulling into coastal towns and villages en route, camping and cooking as they went – this eclectic crew forged many new friendships; surprising those they met with a boat that seems to come straight out of the middle ages.
This tiny boat against the backdrop of the vast ocean struck a chord in peoples' imaginations all the way along the voyage.
Every community that they have connected with en route opened their doors – and their hearts – to this crew, and the men have in exchange, inspired them with their courage, endurance, storytelling, music, poetry and song in a coming together of people in the most fundamental and ancient of ways.
This intimate documentary charts the trials and tribulations of a voyage that in the words of Danny Sheehy, took "sweat, blood and blisters to complete while deepening and renewing friendships, creativity and spirituality in the process".