When you're very far from home, it is always a great relief to know that there are people who know and understand exactly what you feel and are willing to help you in times of need.
Having the support of such people can definitely help ease the transition and make you feel as if you have never left your beloved homeland at all.
Fortunately, for us Irishmen and women living in Australia, this is something they can expect from quite a number of GAA clubs in Oz.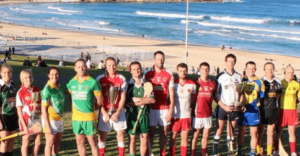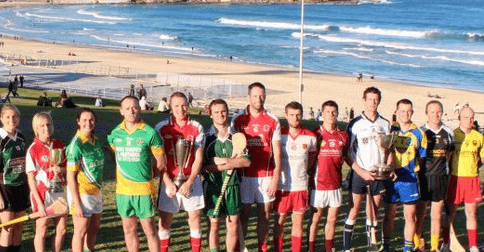 If you're moving to or have just recently moved to the Land Down Under, take comfort in the fact that there are numerous GAA clubs scattered across Australia.
Not only they promote Gaelic games and Irish culture, they also conduct outreach programmes for Irish people living in Oz.
If any of these are incorrect or not active anymore please let us know by contacting us or send us a message on our Facebook page. :)
GAA Clubs In Western Australia
First off, let's start with Western Australia, which is considered the most popular destination for Irish emigrants because of its booming mining and construction sectors. At present, there are 11 GAA clubs in WA. They are:
• Morley Gaels
• St. Finbars
• Western Shamrock
• Southern Districts
• Greenwood
• Coastal Breakers
• Imokilly
• St. Gabriels
• Michael Cusacks
• Perth Shamrocks
• Sarsfields
GAA Clubs In South Australia
In South Australia, there are nine GAA Clubs. They are:
• Onkaparinga
• Irish Australians
• Flinders O' Neill
• St. Brendans
• Na Fianna
• Western Ireland
• Port Districts
• Dingoes
• Angry Lepreachauns
Morrigans *New team also have a junior academy 4 – 15 year old
GAA Clubs in New South Wales
There are also nine GAA Clubs in New South Wales. If you want to get in touch with them, you should check out one or of two of these clubs.
• Bondi Gaels
• Central Coast
• Clan Na Gaels
• Cormac Mcanallens
• Craobh Padraig
• Michael Cusacks
• Penrith Gaels
• Sydney Shamrocks
• Young Irelands
* Easts Celts GFC – based in Brisbane.
GAA Clubs based in Victoria
Meanwhile, there are seven GAA Clubs based in Victoria…
• St. Kevins
• Padraig Pearse
• Wolfe Tones
• Garryowen
• Shamrocks
• Dan Breens
• Sinn Fein
…and five in Tasmania.
• Lindisfarne
• Hobart Celts
• Shamrocks
• Lauderdale Bombers
• Southern Falcons
GAA Clubs in Queensland
The state of Queensland has the biggest number of GAA Clubs in Australia: 14. They are:
• Souths
• Harps
• Shamrocks
• Na Fianna
• John Mitchels
• East Celts
• Cuchullains
• Emeralds
• St. Gabriels
• Gold Coast Gaels
• Eire Og
• Tara Gaels
• Naomg Padraig
• Brisbane Hurling
Darwin, meanwhile, has a lone GAA club, the Darwin Shamrocks.