How are you doing?
With Christmas literally around the corner, I have put together some fantastic Christmas deals you can take advantage of.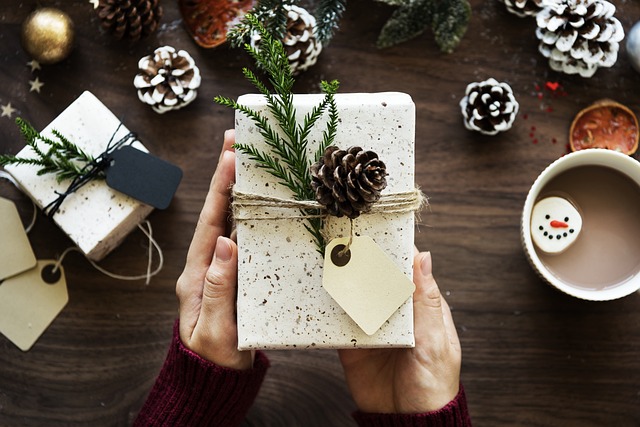 Firstly these 2018 return airfares just came in, check them out and get your trip booked for next year back home.
Our partners at CurrencyFair are now giving three free transfers for all new accounts registered before Christmas. So be sure to get your account set up here and reserve your three free transfers. Or just tell your friends to register at IrishAroundOz.com/three. If you don't know about CurrencyFair or why you should use them check out my money transfer guide which explains it all.
Shipping! This is something that I get questioned about a lot coming up to Christmas. I recommend Send My Bag for sending boxes/bags home to either Ireland or Australia. They have a great route via air and literally can take less than three days. A lot of you have used this, and I have heard nothing but great things from the feedback. We have 5% off with this link.
Moving back home permanently? Send your stuff with Seven Seas Worldwide and get $25 off their MoveCube service. I have also had great feedback from people about this, and they have been partners since 2014! Don't forget to check out my moving back to Ireland guide here.
Travel Insurance – Many of you are heading abroad be it Bali, Thailand or Ireland for the Christmas period and travel insurance is a must! GoInsurance is excellent; you can pick and choose your own coverage. Plus we have 10% off via this link. You can read my article on them here. I have been recommending them since 2015, good few Irish working there as well.
Airbnb – If you haven't used this yet don't worry I was freaked on my first booking as well. It's a bit like Uber once you use it once you will be wondering why you were so nervous. I recommend messaging the host asking if they have any discounted rates for the dates you are thinking of booking. 9/10 times I have received an additional discount, and I have used them all over the world, even in Cuba recently. Get AU$50 off your first booking here or just register now and use the $50 when you are ready. I also get like $20 in credit so you will be helping me out as well ;)
More on money transfers – In some cases, you don't want an automated service like CurrencyFair and want to deal with an actual broker. Especially if you are sending $5k++ home. I highly recommend OFX(Ozforex) I have been partners with these guys since 2013! They have amazing customer support and can offer advice on how the market is doing and of course when is the best time to transfer your funds. Meaning more money in your pocket! Sign up here, and you get free transfers for life over $1000! Yes for life!
Need professional visa advice? Martin Salvo from Salvo Migration is your answer. Martin was helping the Irish community in Brisbane many years before we even connected. Just check out some of his video testimonials, and you will see the great experiences people have had with him. I have partnered up with Martin, and we have an incredible $200 off professional visa fees. Just fill in your details here. He deals with people from all over Australia not just in Brisbane.
Tax – There have been some crazy tax changes in the recent months. I can barely keep up at this stage. Make sure if you need to get your tax back give taxback.com a shout. It may not be the cheapest way to do it, but they will get the job done minus the headache. If however your tax situations is a bit more complicated and you are looking for tax advice for Ireland + Australia contact Eadaoin from IrishTax.com.au she is uniquely registered in both Australia and Ireland to give a complete tax service for the Irish community in Australia
Car Rental – Ugh I remember going home a few years back, and Hertz demanded something like a $2k deposit to get my car rental. They were a nightmare to deal with. Which is why I recommend Drive Away, they compare all the major companies and typically only have a $200 deposit. They are an Australian company so make sure you have an Australia driving license. Next time I went back to Ireland, I rented a lovely Golf for the month for only 450 Euro and paid a small 150 Euro deposit. But make sure to check with them regarding the deposit as some companies still charge them.
You may have heard that Celtic Women are coming to Australia in 2018! You can get 30% off tickets until Christmas! Order yours here.
DNA Kits – This is a totally random one, but you might have heard of these DNA kits from Ancestry. They are pretty cool as a gift or just to see your total % of Irishness in you haha. I am waiting on my results still as it does take a few weeks. We have 20% off all DNA kits here. Some countries don't have the discount so be sure to double check before ordering :)
I hope you find something from the above list that you will find useful. All of the services I mentioned above I have personally used or have been highly recommended by you.
I am affiliated with a lot of these companies which means I get a small commision if you decide to use the service. This helps support the site and is at no additional cost to you.
Have a great December!
Cheers,
Stephen Palmer
Founder Irish Around Oz
P.S What's Santa bringing you? 🎅