Its coming to that time of year were a lot of us migrate back home for Christmas for a month or more, we felt that this song was appropriate for you all. :)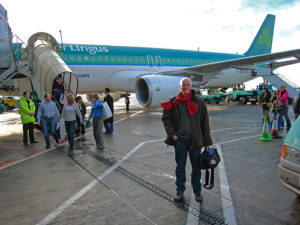 Two Irish bands have come together to write an Irish Christmas song dedicated to emigrants. Video for I'm Coming Home.
The clips feature Irish people abroad and at home sending Christmas messages to their friends and families. The music video was shot on Grafton St and features video clips of people sending messages home from Australia and other places around the globe.
*Warning – This Video Might Make YOU miss home :( *