Looking for return flights from Australia to Ireland? Look no further.
Irish Around Oz and Student Flights Randwick has been flight partners since 2015 and helped thousands of Irish people score amazing return and one-way flights from Australia to Ireland.
We also offer fantastic layby deals meaning on cheap return flights from Australia to Ireland.
This means you can reserve your flight for only $99 and pay off the flights on a month by month basis or whenever you have enough to pay them off. It is very handy, and you lock in your airfare price.
7 Reasons to book your cheap flights from Australia to Ireland with us: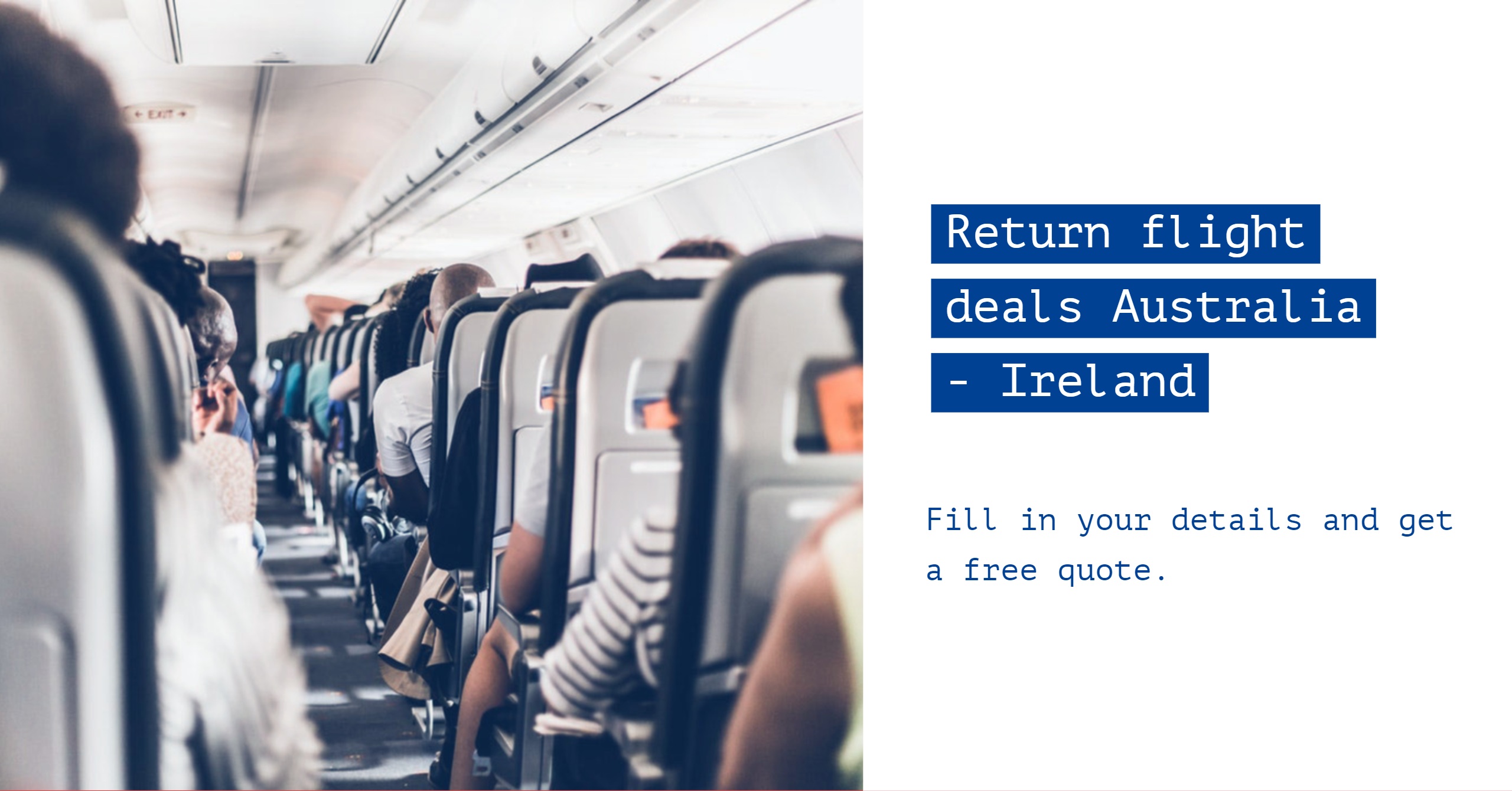 If you don't know we have partnered with Student Flights in Randwick, Sydney to bring you some of the best and cheapest flights to Ireland.
Not only that but every month we break down the cheapest fares over a two week period in that month.
We also include nearly all of the top locations in Australia
You can layby certain flights! This means you only pay ~$99 to reserve your airfare and can pay it off over a couple of months.
We have been partners for over three years, and thousands of Irish people living in Australia have booked their flights home with our team.
Irish Around Oz have used a few different flight partners over the years, but no one has come close to the support and dedication of the team at Student Flights in Randwick.
Get free updates straight to your inbox by signing up here.
Click the button below and submit your details our team will be back to you as soon as possible with a quote.
Other exclusive Irish Around Oz partners:
Some details about the flights from Australia to Ireland:
These flights are mostly Qatar, Etihad and Emirates, for Adelaide, the'are just Emirates and Darwin is a two-stop option.
All fares have baggage, meals and Etihad fares can be Lay By(just pay a deposit, and you can pay off your fare over a few months), and some of the fares are sale fares, and we will need full payment.
You do not have to be a student to use this service.
Fill in the form above or email us:
– All passengers First and last name as per passport
– Dates of Birth
– Contact number
– Departure city and dates
– Let us know if you are a teacher or student