A Facebook post from the Irish Australian Support Association of Queensland gave me chills and put a lot of things into perspective.
The devastation has been one of the worst and while many of us just see some news coverage this picture shows you the sheer size of what has happened: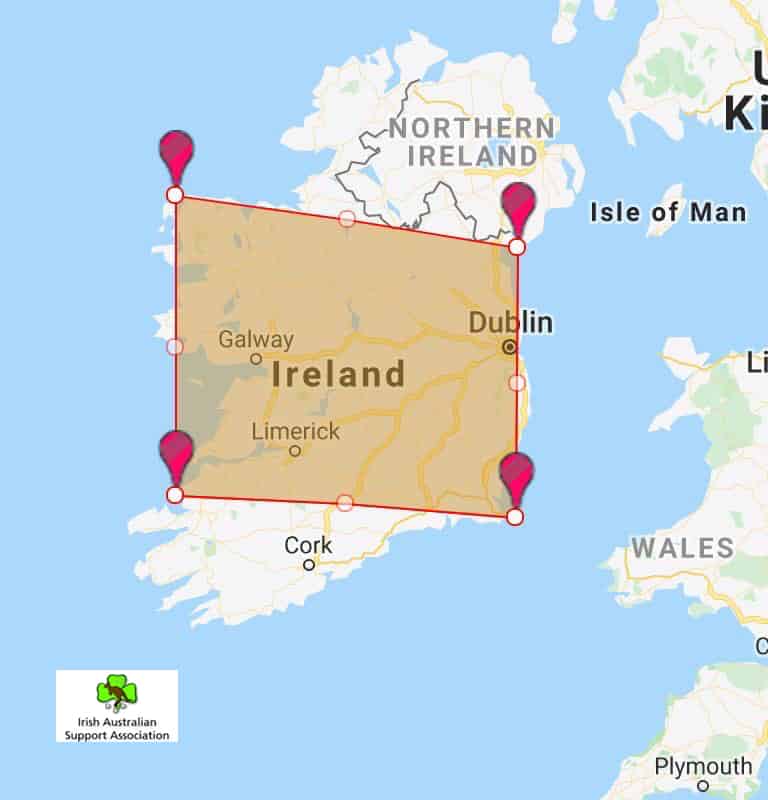 This was the post from the Irish Australian Support Association of Queensland:
As of December 24th, 5 million hectares of land has burnt in Australia this bushfire season. To put that in perspective, Ireland covers an area of 6.9 million hectares.
If you too are finding it hard to fathom the level of suffering and devastation being experienced by so many right now across this incredible country, or if you are utterly amazed by the round-the-clock sacrifice on display by our firies and their families and want to say thank you, there are a number of ways you can help no matter what state you live in, or which parts of your community have been affected.

According to the RFS, the best way to help is to donate money. Go to:
*Australian Red Cross Disaster Recovery and Relief.
*Salvation Army Disaster Appeal.
*St Vincent de Paul Society Bushfire Appeal.
A simple google search will find all of them.

Our thoughts and prayers are with the people who have lost loved ones, homes, land and wildlife through this devastation. It's time to wake up to the real effects of climate change.
A Fire and Rescue NSW crew has filmed the frightening moment their truck was suddenly overrun by bushfire. They were forced to shelter in the truck as the fire front passed: