457 Visa Aka the Skilled Visa
Update this article is no longer relevant. The 457 visa is no longer active and you can read all about the 2019 Australian visa changes here.
The 457 visa is by far the most popular visa next to the WHV(working holiday visa) it is the main one Irish go on to before getting residency.
Be warned a lot of companies in Australia promise sponsorship once you get the job.
However, we have heard of tons of people who don't end up getting sponsored by these companies. But that is not to say you won't!
Keep in mind this very often is just to get you to work as hard as possible and in the end you could end up running out of time!
It has happened to loads of Irish who have been in the same boat as you. Best thing is get something in writing from your new employer.
*Please keep in mind that we are not registered migration agents the information below is only a guide we will try to keep it as up to date as possible but some information could be incorrect*
Click Here to download the free PDF of this article.
Temporary 457 Work Visa (previously called Temporary Business Visa) is an employer sponsored visa that allows overseas workers to work in Australia for a maximum of four years. The subclass 457 visa is probably the most common visa in Australia, other than the visitor or student visa.
A few things you might not know about the 457 visa!
After your four years are up you can renew your 457 visa for another four years.
The process is different for each applicant. For example, a 457 visa application for a nurse could be way more complicated than a 457 visa application.
After your first four years on the 457 you should consider applying for your Permanent Residence (PR) Visa.
With a 457 visa eligible dependents, spouse or de facto partners can work and study in Australia without worrying about their visa status.
Having private health insurance while you are living in Australia is a requirement for a 457 visa.
You can do the visa application yourself or your company can do it for you.
Furthermore, there has been some recent changes since July 2011 see below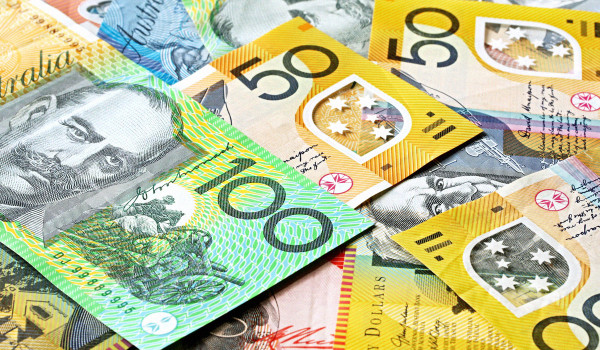 Changes to the 457 visa requirements effective July 1st 2013 and March 2014
Update*** – The number of people can sponsor has now been lifted and you are no longer limited to the number of people you can sponsor.
457 visa holders now have 90 days to find new sponsorship. Increased from 28.
The market salary assessment exemption threshold has been increased to $250 000.
All new company sponsorship applications will now have to stipulate how many places they want to be able to nominate in the life of the sponsorship agreement.
An English language exemption for certain occupations has now gone. Everyone will have to prove English language ability (e.g. IELTS exam) if they are not a UK, USA, Ireland, Canada or NZ passport holder. If you have five continuous years secondary schooling or higher in English that will satisfy the requirement.
Skills assessments required for 457 visas now for project and program administrators and specialist managers not elsewhere classified.
Start-up businesses that have been trading less than 6 months will only be granted an initial 12 month sponsorship agreement and ant connected 457 visas will also only be granted for 12 months.
*These changes do not affect those who already have their 457 visa.
How long will it take to get your 457 visa approval?
Probably the biggest question is when will it be issued to me!
Good question, the short answer is there is no specific date. For example you won't get a visa in 25 days exactly. It varies from applicant to applicant.
We recommend Australia Here Come as your visa agent and you can get 5% off professional fees just by clicking here(you can, thank us later)
If you send in all your documents at the same time as your visa application usual turn around is 90 days.
It is recommended you send in all of your documents at the same time such as if you forget your police clearance it could add few days onto your application.
Your probably asking what if my current visa expires before I get approved?
Simple you will be put on a bridging visa that allows you to enter Australia lawfully while your 457 visa is being determined. So no need to panic :)
Or alternatively use our recommended visa migration agents. and get 5% off professional fees!

How much does a 457 Visa cost?
Each of the three approvals (Business Sponsor Approval, Nomination Approval and 457 Visa) attract a fee upon lodgement of the application with the Department of Immigration (DIAC).
A schedule of fees and charges applicable to applications lodged at DIAC is published regularly.
DIAC fees for Standard Business Sponsorship Applications are now $420.
DIAC fees for Nomination Applications are now $330.
DIAC fees for 457 Visa Applications are now $900 and additional fees apply for secondary applicants (Visa application fee is $1,035 for all applicants over 18, with an additional $700 in some circumstances)
In the nomination application for your 457 visa, your employer needs to state what your guaranteed annual salary will be.
As well as provide evidence of what the Australian market salary rate is for your role (generally by providing market salary survey data, or by providing the contract/payslip of an Australian citizen or permanent resident that is working for your employer.
He or she needs to be working in the same role and location as your nominated role).
Your employer needs to pay you at least the Australian market rate for your role. This ensures that you are not underpaid, and employers don't just hire foreign employees because their salary demands are less than the Australian market rate.
NB **If you need to transfer money from another country to your Australian account we recommend using CurrencyFair they not only give you the cheapest rates but you can save 1000's of $'s over the course of a year.
You can get your first trade for FREE with this link. We just keep giving! ;)
We also recommend reading our international money transfer guide here. It outlines a lot of money transfer points in further detail.
*Update we now have a free Australian visa email course. You can subscribe here*
Spouse and de facto partner
To prove that you are the spouse of the primary application is a whole lot easier than proving de facto partnership. All it takes is a marriage certificate. To prove a de facto relationship, it's a bit more involved.
Acceptable evidence of a de facto relationship may include, but is not limited to:
Evidence of co-habitation
Joint bank account statements
Joint ownership of property
Billing accounts in joint names
We have a couple of friends that moved to Australia and were not able to prove that they were de facto.
The "work around" that they came up with was the person who was not on the visa got a tourist visa, or a holiday working visa, then when in Australia they started working towards proving their de facto relationship.
For example, they opened up a joint bank account, had both their names on their new lease and utility bills.
Then they just added the secondary applicant or de facto partner on to the visa application at a later date.
In fact, the employer sponsoring did most of the paperwork for them!
You must prove to the DIAC that you are currently in a marriage or have been a in a de facto relationship (heterosexual or same sex) with your partner for a minimum of 6 months.
Registering a relationship (in certain states) also suffices as evidence of a defacto relationship and negates the 6-month rule.
Needless to say if the relationship breaks down the visa will be cancelled.
How can secondary applicants be included in a 457 visa application?
There are two ways that secondary applicants can be attached to a 457 visa application. They can either be included on your application or, if you already hold a 457 visa, through a separate visa application.
1. On your application You may include on your application secondary visa applicants.
Secondary applicants must meet the secondary criteria. Including secondary applicants on the original 457 visa application will be an option for people who have dependants at the time they are applying for their visa.
This will not be an option for people who want to include secondary applicants after their visa has been granted.
2. After you have been granted a 457 visa A separate visa application will be necessary if you already hold a 457 visa and have not included the person as a secondary applicant.
They will still be assessed against the secondary requirements as a secondary visa applicant.
This process will be appropriate for applicants who did not initially include their family on their initial 457 visa application.
It will also be appropriate for someone currently on a 457 visa who has since entered into a de-facto relationship or married someone who is not an Australian citizen or does not have residence in Australia.
Subclass 457 Visa Occupations
Eligible Occupations for Subclass 457 Business (Long Stay) Visa
Overseas skilled workers may be sponsored by an Australian business or overseas business operating in Australia for a temporary or permanent residence visa depending upon the applicant's skills/qualification/work experience and the employer's location/position available and business needs.
The Australian Government has prepared a list of occupations to identify specific skill shortages in Australia.
Business (Long Stay) subclass 457 visa applicants must be able to demonstrate work experience and/or qualifications which match an occupation that is on the gazetted 457 Eligible Occupations List.
Business sponsors must have a position vacant which is on this list.
We can advise on the most appropriate nominated occupation and provide a detailed job description to confirm if the vacant position meets the Australian Standard Classification of Occupations (ASCO) requirements.
Check it out here for the list of 457 eligible visa occupations.

Also be sure to check out the list of ComLaw eligible visa occupations
Character requirements for your 457 visa application
Do this today or at least as soon as you possible can! It takes forever and can hold up your visa application process.
To be granted an Australian work visa you need to be of "good character".
By this they basically mean not a criminal but unfortunately they won't take your word for it.
To prove you are of "good character" you need to provide police certificates (yeah, as in a "rap" sheet) for each country that you have lived in for 12 months or more over the last 10 years since turning 16.
Click Here for a link to a PDFs on how to obtain your police records.

Health Requirements for temporary entry into Australia
Here is the link to the pdf from the Australian Immigration website:
If you are an Irish passport holder, you do not need to enroll with Medicare to meet condition 8501.
Unless some very specific adverse circumstances apply to you, you do not need police certs for a 457 visa, nor a medical examination.
Having private health insurance while you are living in Australia is a requirement for a 457 visa. Here is a link to our section on health insurance for expats.
Update: Health insurance is no longer a requirement for your 457 visa, but it is strongly advised. See below
I am from a country with a reciprocal health care agreement with Australia. Do I also need insurance?
If you are from a country with a reciprocal health care agreement with Australia, you may be eligible to access Medicare.
For further information you should refer to the Medicare Australia website.
See: Medicare Australia – Visitors to Australia
Being enrolled with Medicare under reciprocal health care arrangements is sufficient to meet the health insurance requirement at visa grant and to comply with visa condition 8501.
You can only enrol with Medicare if you are in Australia. If you have enrolled with Medicare you should provide evidence that you have been issued with a Medicare card as part of your application.
If you are overseas, you must arrange adequate insurance for your initial period in Australia and provide evidence of this insurance as part of your application.
You may be eligible to then enroll with Medicare once you are in Australia. Being enrolled with Medicare is sufficient to comply with visa condition 8501.
You should also be aware that once you have enrolled with Medicare, you need to contact the Australian Taxation Office to see if you will be subject to the Medicare Levy Surcharge.
This might affect the type of health insurance policy you need to maintain while in Australia.
Don't forget if you are going outside of the country to grab some travel insurance, we recommend Go Insurance(we also have 10% off!)
Can I add a child to my 457 Visa?
If you are a 457 visa holder and have had a baby since your visa was granted – your child is eligible to be added onto your current visa.
In order to have your child added, you will need to provide the Department of Immigration and Border Protection with identity documentation, such as a passport and birth certificate, when these become available.
In the future, if you decide to apply for permanent residency you will need to include your child as a secondary applicant on that application for them to become permanent residents.
If you have any questions about secondary applicants and 457 visas or would like to include a secondary applicant in your 457 visa application please contact our Migration Team.
If you are unsuccessful with your application you could always go back to Ireland :) But with our guide we know you will be successful!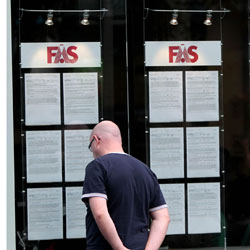 We wish you all the best with your visa application! If you are on Facebook pop on over and say hi! But wait! There is more….
Lastly, Alternative pathways to permanent residency
Many 457 visa holders transition to permanent residency through the sponsorship of their employer.
However, you may be able to apply for permanent residency without the sponsorship of your employer. You may now eligible for a Subclass 189 or 190 visa.
The 189 visa is called the Skilled Independent visa. It is an invitation and points-based visa. Before you can apply for this visa, you need to firstly prepare and submit an Expression of Interest.
In the 'EOI', you provide your personal details, employment history, qualifications etc.
You are entitled to points based on various factors such age, experience and qualifications etc. DIAC will invite the applicants with the highest points to apply (the minimum points required for an invitation is 60).
You must receive an invitation from DIAC before you can apply. Also, only the occupations listed in Schedule 1 of the Consolidated Sponsored Occupation List can be used for a 189 visa application.
Special thanks to Zephyr Immigration for some helpful tips on this article.
Lastly Click Here to download the free PDF of this article.
*Update we now have a free Australian visa email course. You can subscribe here*