Last month we shared some great advice on how to build a house in Ireland when you are living in Australia.
This month we have some more great information from David Maxwell Architects (DMA). 
I asked them to share some of the most common questions they get asked as well as some information about their company.
They share 11 tips for building a house in Ireland.
This is a sponsored post from them but as you will see from the information below very useful.
What is HomeTurf Ireland?
HomeTurf Ireland is a service provided by David Maxwell Architects (DMA) that has been established to enable Irish / Northern Irish expats to realise their vision of building a home in Ireland.
1. What have been the biggest problem people have had when building a house in Ireland from abroad?
One of the biggest problems is – where do you start?
The solution is simple – HomeTurf Ireland. We have recognised the problem that exists for expats wanting to build a home back in Ireland and have tailored solutions for all our clients.
We can sort out the business of identifying sites, obtaining Planning and Building Control approvals and even organising contractors to carry out your building work.
2. How many houses have you designed?
DMA have designed at this stage, in excess of 200 individual houses, throughout N Ireland, the Republic of Ireland and the UK. A lot in other words.
3. Other than houses what other types of building have you designed?
We have designed lots of different building types – everything from factories, offices, bakeries, restaurants, filling stations, apartments and even large slurry tanks!
Our work is varied and every day offers new challenges.
4. How long can it take to build a house in Ireland?
It depends on the client. A competent contractor can complete a standard sized house (typically 2500ft2) in 4-5 months.
A design and build scheme, with the client employing direct labour, can take anything from a few months to a few years.
Ultimately, like most things in life, it comes down to budget and necessity.
5. How much does it cost to build a house from abroad?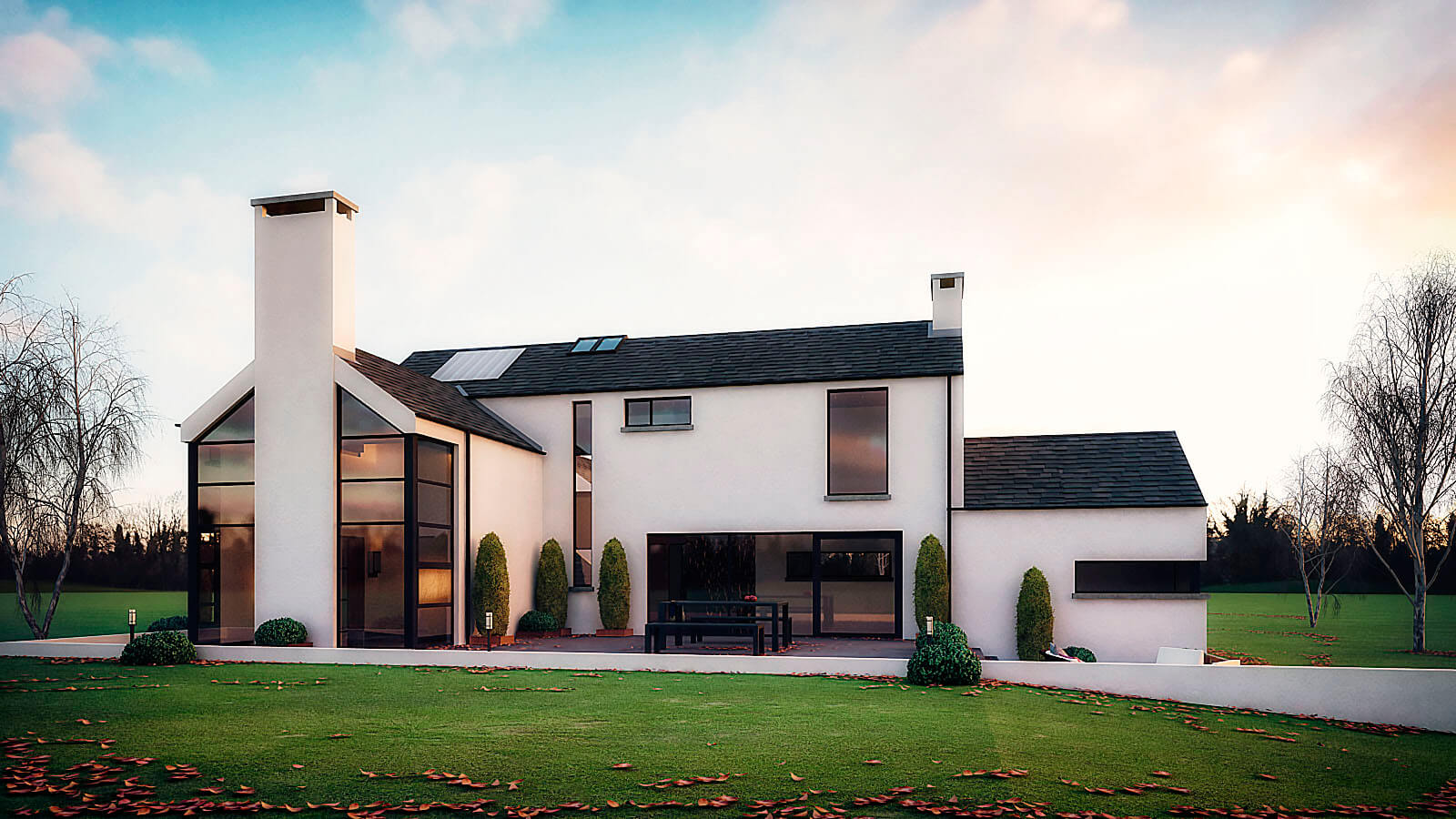 In short, the same as it would cost, if you were building it in Ireland.
You still need to pay for the materials, the labour and of course the architects and other professionals.
The only difference is how you pay for it.
6. How can you pay for a house in Ireland if you don't live there?
As we understand it, you cannot get a domestic mortgage if you are not resident in the UK, N Ireland or the Republic of Ireland.
What we have found primarily is that many clients wish to get the full planning approvals and Building Control approvals in place so that they are ready to begin building immediately on their permanent return from abroad.
Some clients I have worked with in Australia have saved sufficient funds to be able to undertake building work without taking a mortgage.
Other clients have relied on family members at home for funding/mortgages, whilst others have taken commercial loans. Every case is unique.
7. Can we self-build the house or do we get a contractor to oversee the project from start to finish?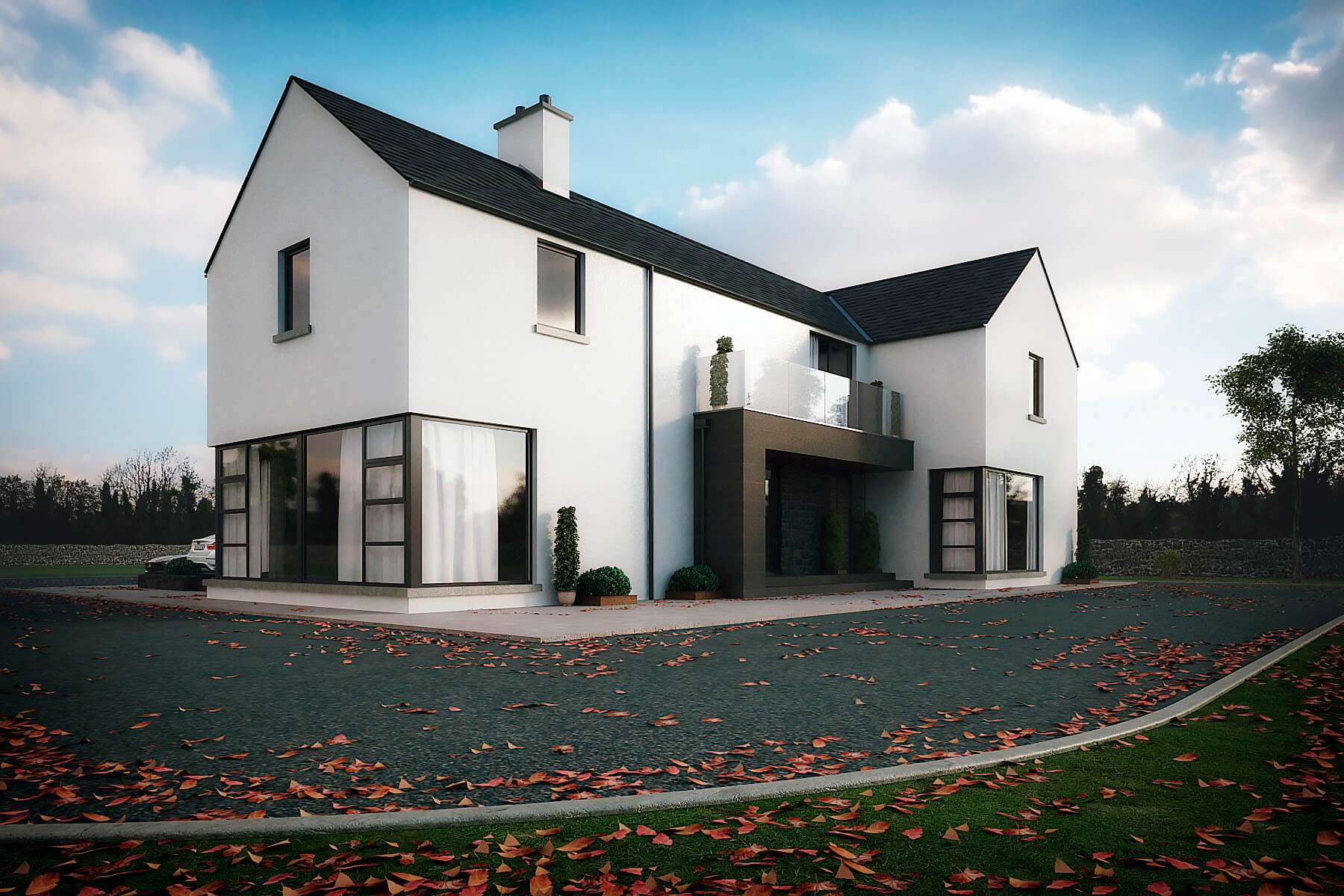 You can do either, its a matter of choice.
Both have got their pros and cons, and as we mentioned earlier, it comes down to budget and necessity.
For example, a self-build project will probably save money in the long run but will usually take far longer to complete and can leave a client quite overwhelmed by the amount of organisation required.
A contractor led project will usually cost more than a self-build, but will in most cases be completed a lot quicker and usually without the client having a mental breakdown (joking!).
8. What happens if our chosen design doesn't get approved by the planners?
We will have fairly good idea in the majority of cases of whether or not a scheme will be approved in principle even before we submit a planning application.
If during an application the Planners don't approve our initial design (which is very rare), then we are usually given the opportunity to justify our designs or, make some amendments that will satisfy both the Planners and more importantly, the client.
9. If we build a house can we rent it out until we choose to move in?
Of course – it's your house you can do what you want.
Why not have it making money for you instead of sitting empty.
Keeping it lived in will also usually ensure that it is maintained and the electrical and plumbing systems kept in running condition.
10. Solar energy is widely used in Australia, is it available in Ireland/Northern Ireland?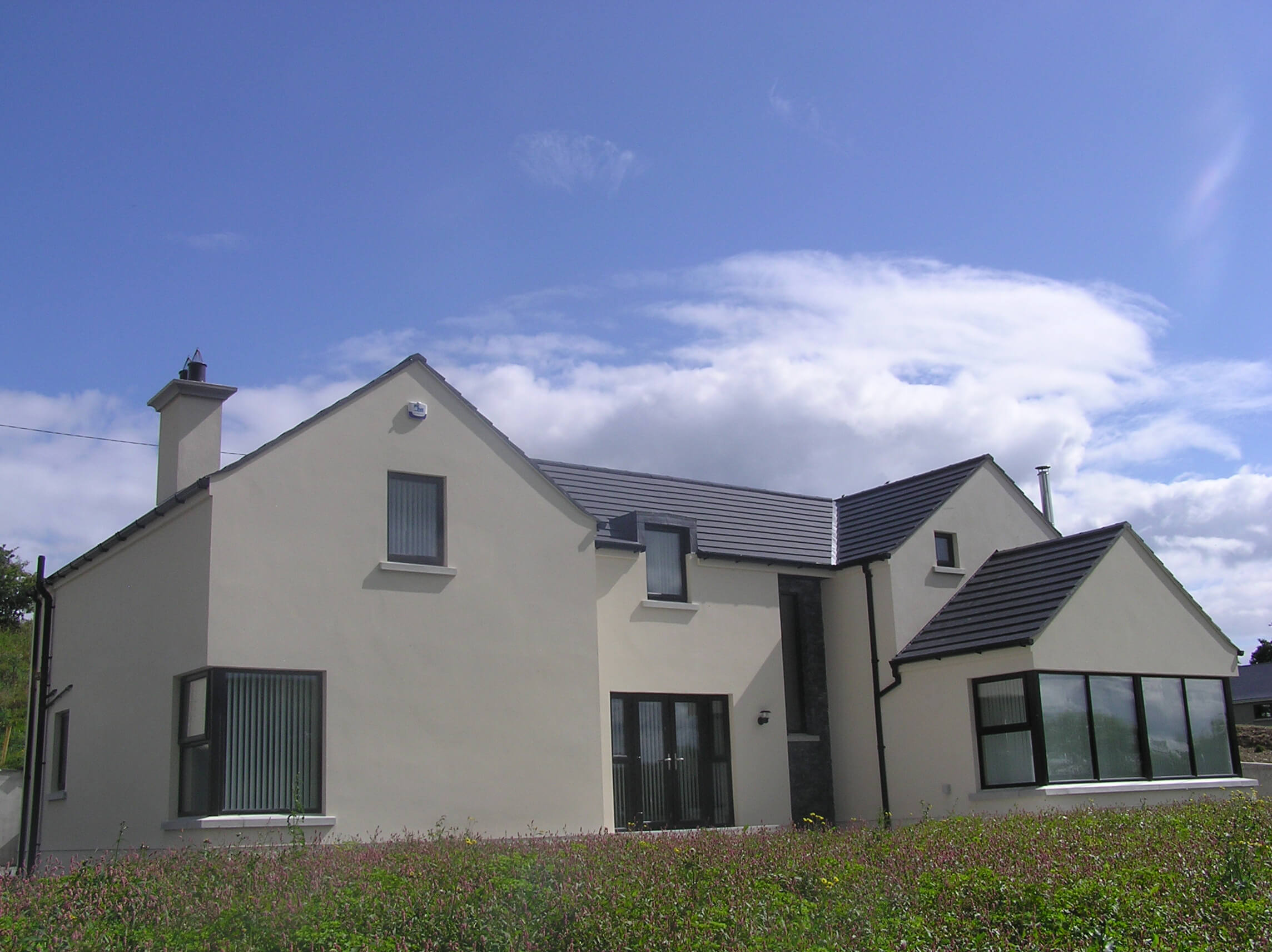 It is, although few people come to Ireland to get a tan. Solar technology (for hot water) and photovoltaics (for electricity generation) are used on many new dwellings.
They are not a requirement for Building Control compliance and grants are limited to these installations, so many people building a house on a budget tend to opt out.
11. Can we speak or email some of your past clients to find out their experience?
Of course. If you wish to do this, we can send a list of our previous clients (who have agreed to be contacted by other parties) and their contact details.
Ask them whatever you like, honesty is the best policy.
Where can people contact you?
You can contact us via the HomeTurf or DMA websites.
https://www.hometurf.dma-ni.com/
Final thoughts on building a house in Ireland from abroad?
Years ago, a few family members living in Australia at the time, came to me (David Maxwell) to get houses designed (free of course!) as they wished to return home.
Following a bit of research, I realised that there were a lot of Irish expats living abroad and especially in Australia, who had similar ideas of returning home to be with their families and children, having gone abroad to make their fame and fortune.
In short, I decided to create a solution for a problem I previously didn't know existed.
Be sure to share this article with anyone you think might be considering to build a house in Ireland.
Don't forget if you do need to send money home we recommend CurrencyFair, get your first transfer for free here, and for larger transfers we have free transfers for life over $1000 with OFX(previously called Ozforex) with this link here.