If you have been living in Australia for a few years, then you might have considered purchasing or even building a house in Ireland.
Especially if you are moving back to Ireland in the not too distant future.
It might not be something you are thinking about doing straight away; maybe you have a goal set for 2018, 2019 or 2020+
In this article, I will be explaining just what is involved if you wanted to build in Ireland from abroad.
I was contacted by David Maxwell Architects who have helped many Irish expats to realise their vision of building a home in Ireland and Northern Ireland.
They have also started HomeTurf Ireland, which aims to eliminate the headache and hassle for those who want to return to Ireland and build a new home, but don't know where to start.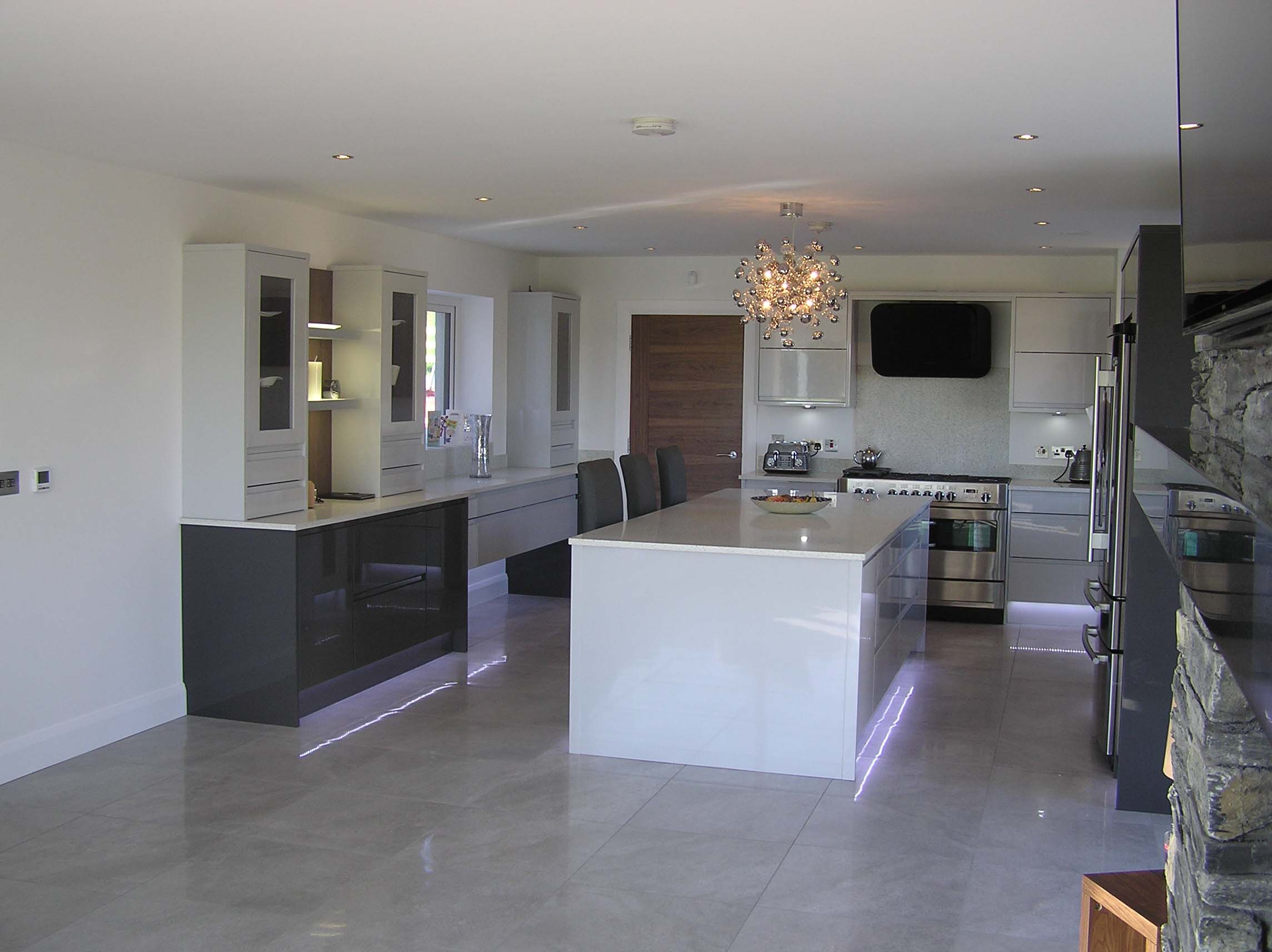 So how does one even go about building a house in Ireland?
If you are considering building a new home back in Ireland, simple procedures, undertaken in sequence, can help guarantee success.
These procedures are very similar in both Ireland / Northern Ireland and are as follows:
Engage an architect in identifying site feasibility
Architect begins sketch design proposals
Once detailed designs are agreed, apply for planning approval
Obtain Building Control approval once planning approval has been granted
Tender the project to competent contractors for cost estimates
Engage the successful contractor to begin works on site
Move in and enjoy……….
Easy right? ;)
You also have to factor in that you are living in Australia or somewhere else in the world and doing the above is going to take extra time and patience.
HomeTurf Ireland have a lot of different case studies you can check out here
Here is one from their website which you might relate to:
Building a house in Ireland case study:
Helen & Damien – Sydney, Australia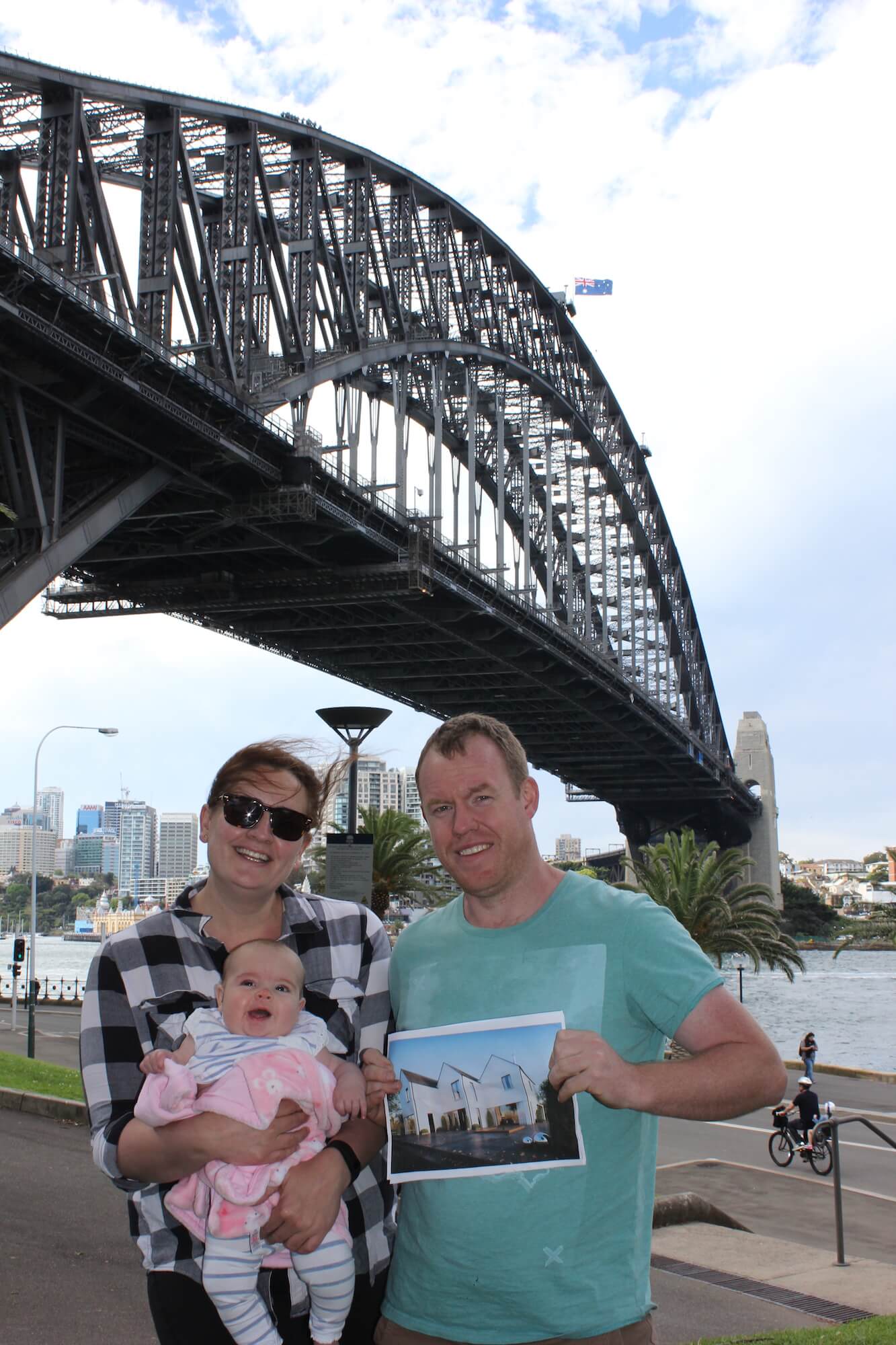 Helen, from Newry Co. Down and Damien from Castlebar Co. Mayo, met in Sydney and planned to move back to Ireland with their new child Maeve, in 2018.
Helen approached DMA in late 2014 to explore the feasibility of settling back in Newry and building a new home for her family on a site she had identified that had previous outline planning approval.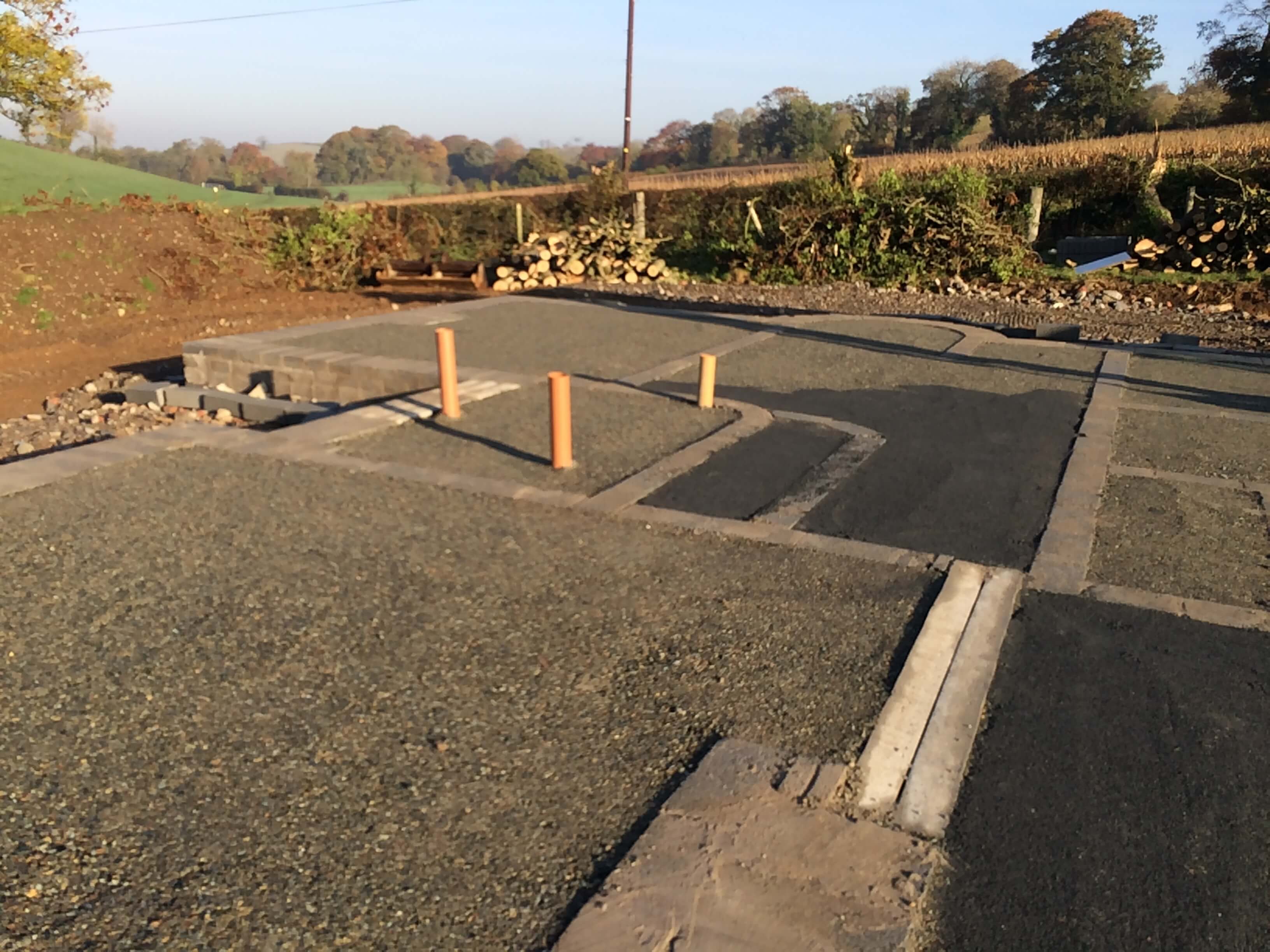 Helen initially contacted DMA by telephone to obtain some advice on a site she had in mind that had outline planning approval granted on it previously.
DMA liaised with the local planning authority to determine if the original approval had expired and to ensure that the planning service would accept a new application for a change of house type to what was originally approved.
DMA from the outset, assisted Helen & Damien with the process of conveyancing and transferring ownership of the site into their name.
Via email, DMA began the design collaboration with Helen and Damien, issuing PDF drawings and interactive 3D models, while always ensuring that any new design would meet the planning conditions and criteria from the original approval.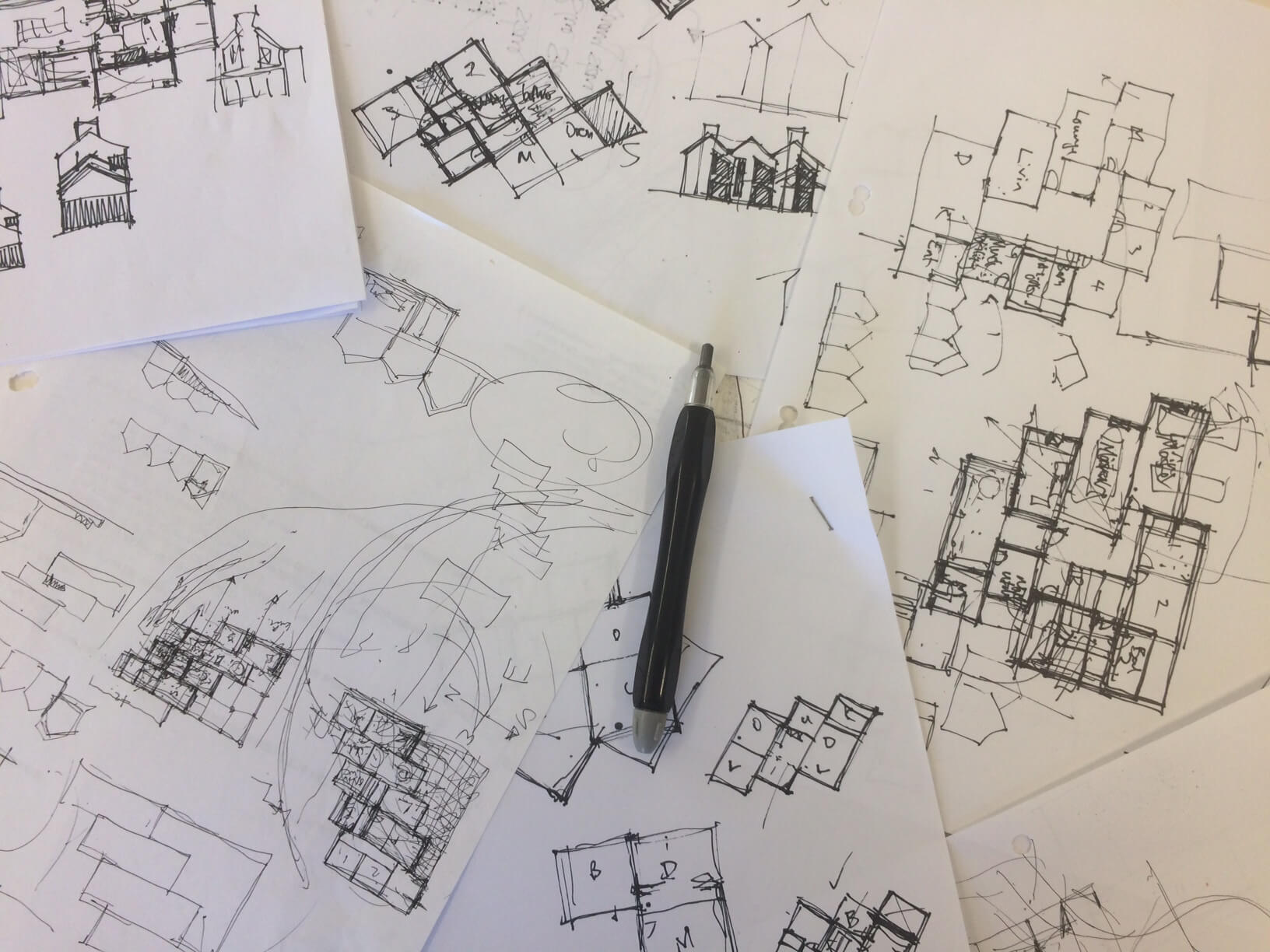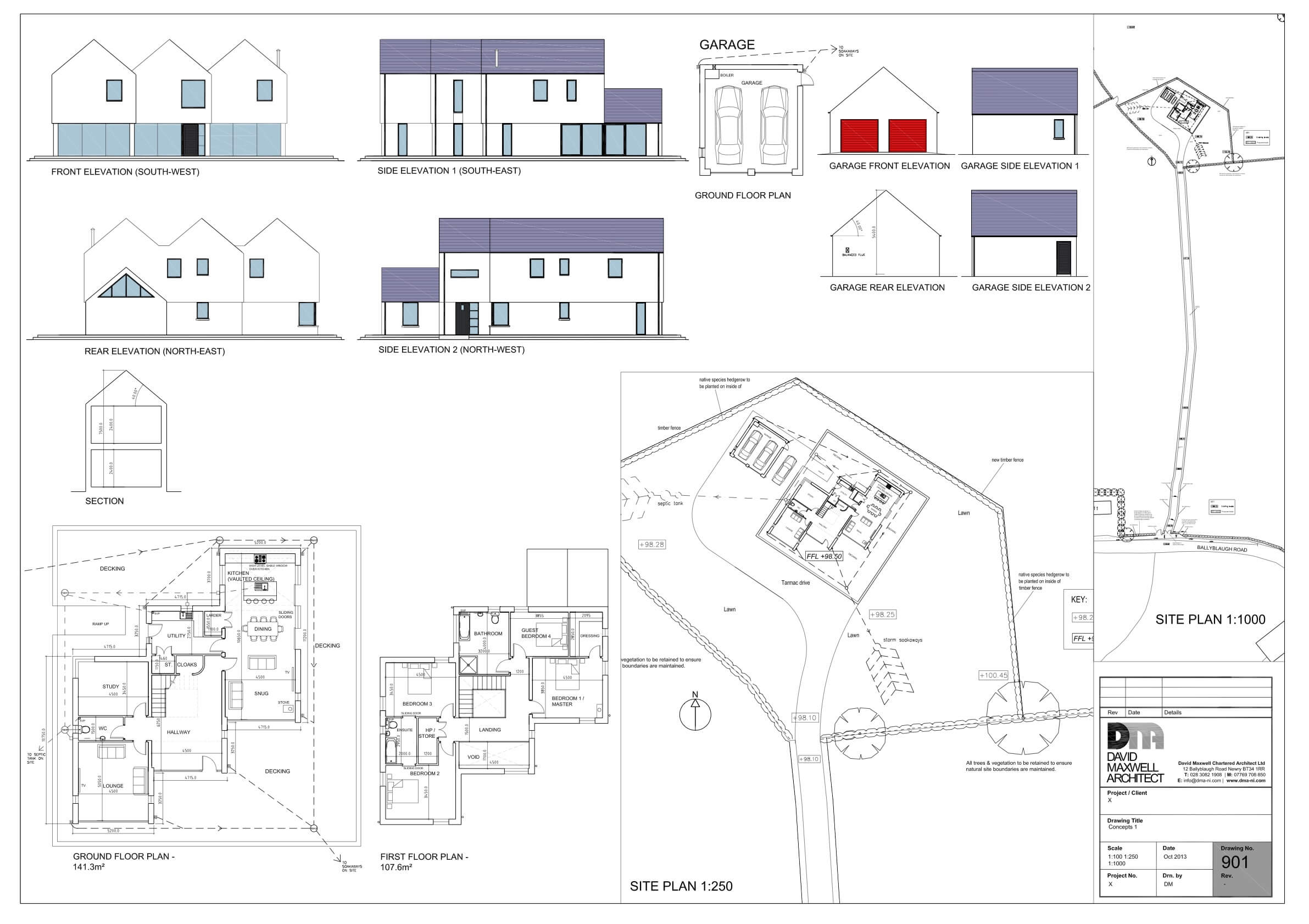 Following approval of the detailed design by the client, DMA processed the necessary planning and Building Control applications and gained all the necessary statutory consents.
DMA issued the working drawings of the proposed house to competent contractors who all returned cost estimates. A suitable contractor was then awarded the contract, and works began in on-site mid-2016.
DMA are currently inspecting the ongoing construction works and are liaising with the contractor and Building Control throughout the process.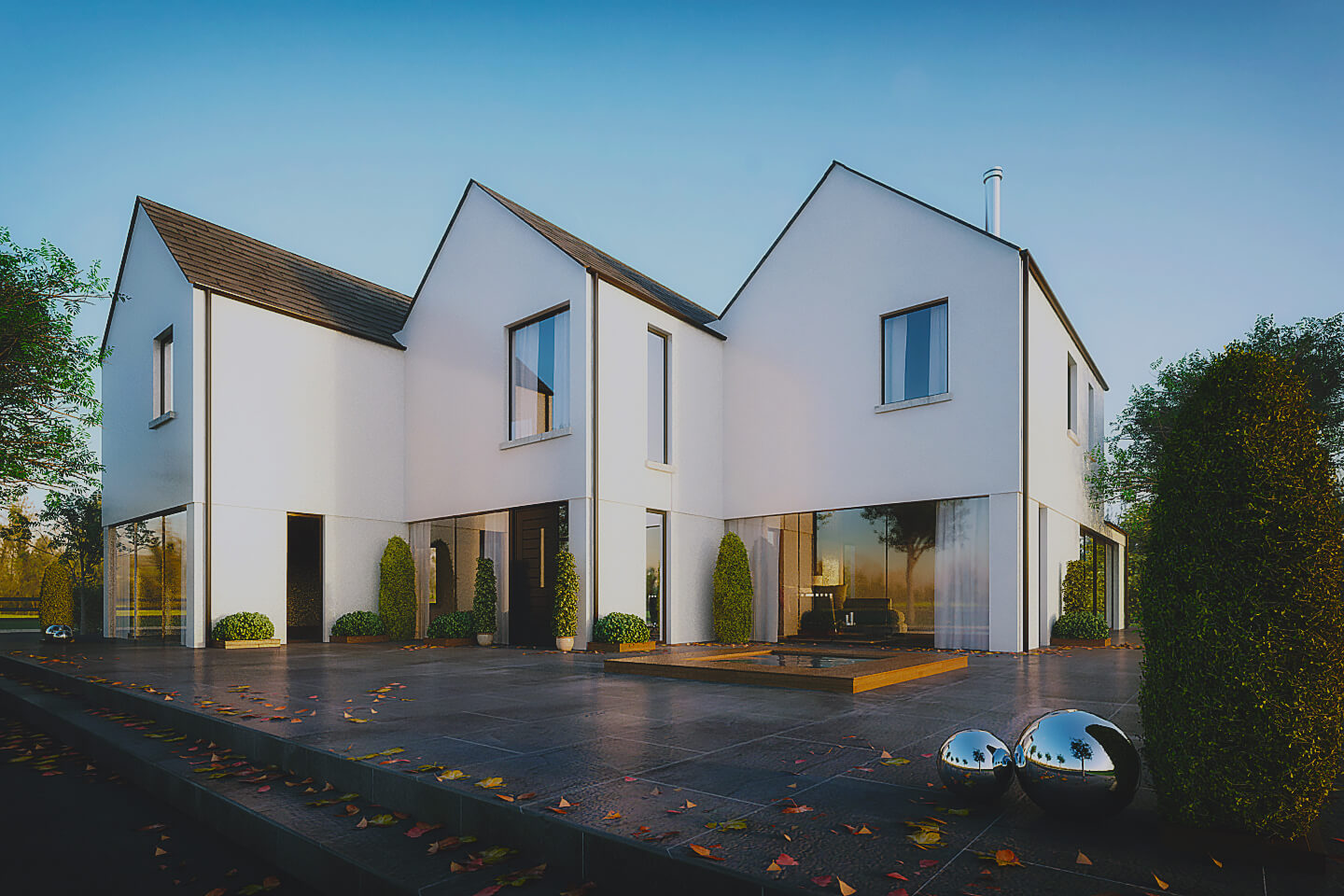 Can you see yourself building a house in Ireland? 
As you can see from the above that it is entirely possible to build your dream home in Ireland. In fact, you can do that over a few years while you live in Australia.
Many have done this before you and many will do so in the future.
I will have more information and tips in the coming months about what is required for building a house in Ireland from abroad.
Best of luck building your dream home in Ireland.
Thanks for reading,
Stephen Palmer
Founder Irish Around Oz