2017 Australian Tax Changes for Australian Working Holidaymakers:
You might have heard that a few changes were made in the last budget that affects how working holidaymakers in Australia pay tax.
Don't panic(just yet) there is still hope. We cover every scenario and situation based on the new Australian tax changes with help from Taxback.com who have verified and provided a lot of this information for you.
The main changes you need to be concerned about if you're on a 417 working holiday or 462 work and holiday visa are those in regards to income tax and superannuation.
If you're on a different visa then you won't be affected by these changes.
Update read my 2018 guide to getting your Australian tax back here.
Changes to income tax on WHV's
Changes to income tax for working holidaymakers came into effect on 1 January 2017 and were really brought in to reinforce the current legislation about residency for working holidaymakers.
This means that as a working holidaymaker, you'll pay the non-resident rate of income tax and stay on this rate while you remain in Australia on this visa.
The good news is that the non-resident rate is now 15% for non-residents employed by for registered employers of working holidaymakers.
So as a working holidaymaker, the first $37,000 of your income is taxed at 15% from 1 January 2017.
To avail of this tax rate, you must be working for an employer who is registered to employ working holidaymakers.
For example:
Sandra is on a 417 Working Holiday visa and has started packing tomatoes on a farm.
Sandra is employed by a registered employer of working holiday makers, so 15% tax will be withheld from Sandra's pay.
Sandra earned $600 in the first week and so had $90 tax withheld.
If your employer is not registered with the Australian Tax Office (ATO) as an employer of working holidaymakers, then 32.5% tax will be withheld from your pay instead of 15%.
It's the company's responsibility to register and they must notify the ATO that they're a genuine employer of working holiday makers.
This can be done via the ATO website.
How it affects your tax return on a working holiday visa:
The changes to income tax rates will not be backdated and only impact tax returns for the current tax year in Australia (1 July 2016 – 30 June 2017).
All previous tax years will be processed as per previous working holiday visa tax regulations.
When you go to Australia on a working holiday visa, you'll be taxed as non-resident from the day you arrive and this is now unlikely to change while you are on a working holiday visa.
Most people who come to Australia for a working holiday or to visit will remain foreign residents for tax purposes.
This includes people on visa subclass 417 (Working Holiday) or 462 (Work and Holiday) (backpackers).
*Important: If you are on a different type visa you won't be affected by these changes.*
You'll need to pay tax on your income and file a tax return with the Australian Tax Office after the end of the tax year on 30 June.
The Australian income tax year runs from 1 July to 30 June the following year and you can submit your tax return directly to the ATO or use a tax preparer like Taxback.com to prepare and file your return for you.
Changes to the Departing Australia Superannuation Payment:
A number of changes were made to superannuation in the last budget that will come into effect after 1 July 2017.
From 1 July 2017, all Departing Australia Superannuation Payment (DASPs) which is the refund of your superannuation, made to working holidaymakers will be taxed at a rate of 65%.
This affects anyone on a 417 or 462 visa where DASP is paid to you on or after 1 July 2017.
Working holidaymakers who've left Australia can claim their super back if their visa is expired or cancelled and the changes affect the tax withheld on this payment.
You cannot reclaim this tax as it is a final withholding tax:
Basically, this means that if you're paid your superannuation refund before 1 July 2017, your payments will be taxed at a rate of 38%.
On or after this date, the payment will be taxed at 65%, so if you've already left Australia and your visa has expired or been cancelled, you should apply as soon as possible.
The payment normally takes around 1 month to process, but can take longer depending on circumstances like how many jobs you had and if you have the relevant details of your super fund.
Finishing work – payment summary:
When you finish work, you'll receive a payment summary showing how much you earned and how much tax was withheld.
You can use the information on your payment summary to complete your tax return.
Only income earned from 1 January 2017 is eligible for the new working holidaymaker tax rates, so you'll receive a separate payment summary for any income from this date.
Your employer will also report the details from the payment summary to the tax office.
If you worked for the same employer before and after 1 January 2017, they will give you two payment summaries.
Where income earned before 1 January 2017 is taxed at ordinary rates, any income you earn with a registered employer from 1 January 2017 is taxed at 15%.
If you didn't qualify as a resident before 1 January 2017, you would have paid 32.5% per cent income tax from your first dollar earned until this date. Previously some working holidaymakers would declare themselves as resident after 6 months in Australia, but the new laws are preventing you from doing so.
FAQs on the 2017 Australian tax changes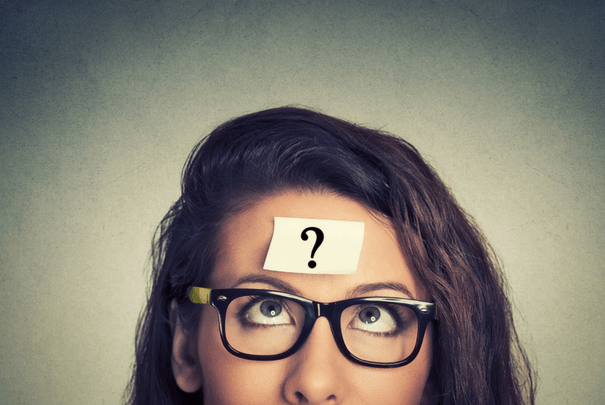 Q. What if I just say I'm a resident even if I'm not? What would actually happen?
A. Well, first of all that would be morally and legally wrong. Your tax return is a legal document.
There are financial and maybe even visa consequences too.
The ATO can get information from the Department of Immigration and Border Protection, which will "help identify people who are on a 417/462 visa and ensure that their tax is assessed correctly".
So there's a greater chance they will find you if you provide inaccurate information about your residency status.
The ATO also says that if you don't pay the right amount of tax, you'll owe them even more money.
Or, as they more politely put it, you "can be charged interest on any shortfall, and may be subject to other penalties".
Q. If I skip out on my tax bill, could I jeopardise any future visas?
A. There appears to be a risk. An Immigration Department spokeswoman told Australian radio station ABC Rural that it's up to the ATO to decide how to penalise people who lie on their tax returns.
The spokeswoman also noted that if you're suspected of engaging in fraud or other criminal activity, then the department can consider whether there are grounds to refuse a future visa application.
If you're still in Australia, the department could cancel your visa and kick you out.
If that happens, you could also be prevented from returning to Australia for a period of time.
Still got questions?
If you need help with your Australian taxes, you can reach out to a certified tax preparer like Taxback.com who help thousands of working holidaymakers get their tax back every year.
They can also send you a free, no-obligation estimate of any possible refund and help you claim your superannuation.
We hope that you are a lot clearer after reading this on the 2017 Australian tax changes.
Pretty sure this won't be the end of it and we will be sure to update you as soon as any changes come in.
Thanks for reading these 2017 Australian tax changes and be sure to share + comment below.
P.S Have you checked out my updated resources page?