(Last Updated On: March 18, 2015)
TAKE a long hard look at the Internet Explorer logo because it might be the last time you get to see the infamous giant E image.
According to the Verge, Microsoft's marketing chief Chris Capossela explained the software maker was currently working on a new name and brand for the browser.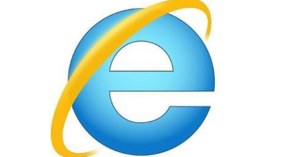 "We're now researching what the new brand, or the new name, for our browser should be in Windows 10," he said while speaking at an internal event on Tuesday.

"We'll continue to have internet Explorer, but we'll also have a new browser called Project Spartan, which is codenamed Project Spartan. We have to name the thing."
Wanting to break free from the negative connotations associated with Internet Explorer, the company has been doing market research with Chrome users before settling on a new name.
Capossela said while the company is yet the settle on a name, they have found including Microsoft in the title has increased its appeal.
While the new browser will be the default portal for searching the web, Microsoft has confirmed Internet Explorer will still exist in some versions of Windows 10 for compatibility purposes.
Search Our New Job Board:

Blenheim Construction Personnel

Dublin, Ireland


May, 22
Imagine That Photography

Sydney, Melbourne, Perth & Brisbane, Australia


May, 02