(Last Updated On: January 19, 2015)
A guide to fixing sunburn in Australia
If you are like many of the other Irish who come over to Australia it's SO easy to get sunburnt in Australia. It could be 25 degrees or 40 degrees the chances of getting sunburnt in Australia are a lot higher than in Ireland.
One of our admins actually got burnt today playing a game of golf it was only 23 degrees but now he is as red as a lobster! So we decided the best thing to do was write this ultimate guide to curing sunburn in Australia! Enjoy
What exactly is sunburn?
We all know visually what sunburn is but by definition sunburn is the skin's reaction to ultraviolet (UV) radiation in sunlight. By the time signs and symptoms of sunburn appear, skin damage has already occurred.
Skin damage may be mild or severe, but blistered burns need medical attention. Long-term effects of repeated sunburn include premature wrinkling and increased risk of skin cancer, including melanoma.
There's no such thing as a safe sunburn. Any time your skin changes color because of exposure to sunlight, you're at increased risk for sun poisoning, first and second degree burns and skin cancer.
Australia has the highest incidence of melanoma in the world for both males and females. Two in three Australians will be diagnosed with skin cancer by the age of 70. In Victoria, more than 40,000 new cases of skin cancer are diagnosed annually.

How can you fix sunburn in Australia?
Unfortunately, if you've gotten sunburned there are no quick fixes.
It will take several days for your skin to heal. But the good new is you can speed the process along a bit.
Our best solutions to speeding up the process:
Solution 1: Aloe Vera/After Sun ointment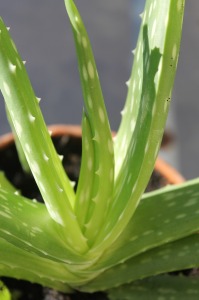 One of our favorite quick fixes for sunburns, pure Aloe Vera is available in many forms and under all kinds of names. On really hot days in Oz we highly recommend popping it into the fridge even to the freezer for a little while.
It really is the number 1 ultimate repair product to have in the fridge over summer, stock up on one today.
Solution 2: Chilled Cucumber
Okay lets say you don't have any aloe vera in the fridge or forgot to buy it then check your fridge for some cucumber! This is a strange but very effective way of reducing redness basically the only things you need are a bit of cucumber and a blender.
Chop up the cucumber pop it into the blender, the smoother the better. Don't worry too much about peeling the skin off initially there is plenty of goodness there as well.
Then rub this refreshing, cool ointment over your burns and let it dry. Repeat this a few more times during the day and your red sunburn will soon be gone! :D
Solution 3: Mashed Avocado(Yes really!)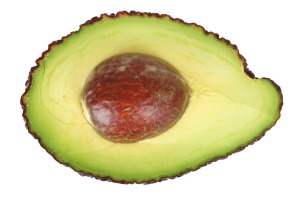 If there is one things we have a lot of in Australia is avocados which are now coming into season. But did you know that this delicious fruit is also a fantastic way to cure sunburn.
Slice open one to three ripe but not overripe avocado and add a tablespoon per avocado of extra virgin olive oil.
Blend well, apply this mixture onto your burns and give it at least an hour to work its magic. Rinse off when the mixture blackens and becomes totally try to repeat if necessary.
If you don't have a blender both solution 2 and 3 can be whipped up with a fork it just might be a bit messy.

Sunbeds/Solariums: DO NOT USE THEM.
Seriously no tan is worth dying for.
Research shows that people who use a solarium before the age of 35 have a 59% greater risk of melanoma than those who do not use solariums. The good thing is that they are currently banned in WA and a new ban is coming in Victoria on January 2015 according to Sunsmart.com.au
Just have a look at the video below:
Final Advice
There you have it 3 very good and natural ways to cure your sunburn in Australia.
Just to summarize:
Have a cool shower or bath and gently pat your skin dry.
Apply cool cucumber or potato slices to your skin.
Apply cool aloe vera gel.
Drink plenty of fluids for hydration.
DO not use sunbeds/solariums
Avoid greasy, oily or creamy body lotions as they will obstruct the pores and hold in the heat.
Eucalyptus or chamomile oils can be added to bath water a few days after your burn, which will help calm inflamed skin.
Hope this helps you cure your sunburn in Australia guys and gals! :)
Do you have any great solutions that we don't have mentioned above?
Search Our New Job Board:

Blenheim Construction Personnel

Dublin, Ireland


May, 22
Imagine That Photography

Sydney, Melbourne, Perth & Brisbane, Australia


May, 02