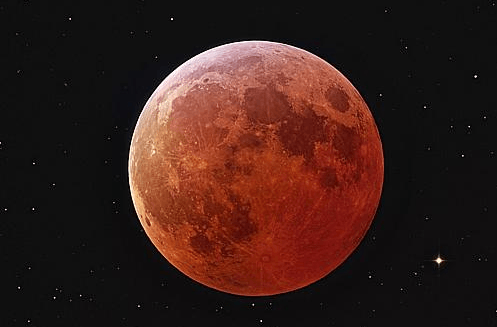 This is the second lunar eclipse to grace the skies above Australia. It is expected to be even more spectacular than the last one in April. 
On this Wednesday night(8th October) we will get the chance to witness a total lunar eclipse that will turn the full moon a deep red colour for an hour.
A lunar eclipse occurs when the earth gets between the sun and the moon, casting a shadow across the moon that causes it to turn a blood red colour.
When and where to watch the lunar eclipse?
NSW/ACT/VIC/TAS: Eclipse begins 8.15pm, total eclipse 9.25pm-10.25pm, eclipse ends 11.35pm. QLD: minus one hour for all times
SA: Eclipse starts 7.45pm, total eclipse 8.55pm-9.55pm, eclipse ends 11.05pm. NT: minus one hour for all times
WA: Moon rises at 6.19pm, total eclipse 6.25pm-7.25pm, eclipse ends 8.35pm.

Interestingly enough lunar eclipses occur at least twice a year, but lunar eclipse lovers can expect seven to occur in 2038.
If you get any good pictures of the eclipse send them into us at admin@irisharoundoz.com or on our Facebook page